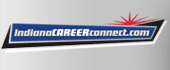 Gibson's Heating & Plumbi

Apprentice HVAC Residential Service Technician

in

Waterloo

,

Indiana
Are you mechanically smart?
Looking for someone who enjoys and loves bringing comfort to others.
Have you ever heard family and friends say they are "Too Hot" or "Too Cold"? As a HVAC service technician, you are able to make it so they say the temperature is "Just Right".
You will be the hero when you repair a customer's air conditioner, when they can't move because the heat makes them feel wet & sticky.

You will be meeting people from all walks of life, as you visit people in their homes, so you can maintain and repair their heating and cooling equipment.

You will be advancing your career potential through regular hands on and practical training. (Training costs are covered by Gibson's).

You will be able to focus on what you love; working with your hands and with people.

You will be working with staff who handle the incoming calls and scheduling them for you. So you are not distracted by people calling in for your services and disturbing your work.

You will be tearing equipment apart and learning how it ticks. And then putting it back together so it works properly.

You will be satisfied with each job completed, because you know you made someone feel more comfortable in their own home again.
This position is great for people who have worked in the mechanical and/or appliance repair fields. Gibson's provides in depth training before we even send you into the field. Training is customized to each individual, and we continue to train throughout your whole career with us. We are looking for people with little experience and people who have been a HVAC service tech for years.
Please fill out Gibson's Heating & Plumbing online application if this sounds like something you would enjoy doing.
Additional Info Full Time Position Wage based on experience: $50-90K Health Insurance 401K Paid Vacation & etc… Company Vehicle & Cell Phone