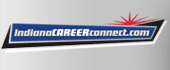 Job Information
Novelis

Mechanical Engineer

in

Terre Haute

,

Indiana
To continually work on process optimization, energy conservation and manage capital and critical projects, which reduces the facilities total cost and improves equipment EHS, utilization and performance, while meeting the plant's business needs. The challenges are to do this in a difficult economic environment, where Novelis needs to conserve cash flow, while supporting 10-20 year old technology and much older plant superstructures which is beginning to develop reliability issues and/or is obsolete. Continued assistance in the development of shop floor personnel to achieve a world class organization. There will be cultural challenges, which needs to be dealt with through effective communication, training, coaching and mentoring to ensure all levels of the employee's impacted area better understand critical process and equipment elements and how those elements impact the facility's EHS, quality, productivity and financial performance to meet the Focus 5 targets.
At Novelis, our people are our greatest asset. We embrace our diversity to see real world problems through various lenses, and make break-through technology possible. Our family oriented atmosphere encourages and enables employees and their families to give back to their communities through volunteering and working with non-profit partners and local schools towards making communities safer, supporting Science, Technology, Engineering and Math (STEM) education initiatives and growing recycling by consumers. We operate in a strong encouraging environment with opportunities to be a part of our employee mentorship programs to guide you through your career.
Does this sound like your next opportunity? Apply today!
Responsibilities:
Ensure that managed projects, process development and modifications comply with all Environmental, Health and Safety (EHS) rules, regulations and practices. Lead the effort on at least one of the Novelis EHS performance standards.

Support the Process Center Team in process optimization.

Support the Reliability Organization in the development, implementation and execution of the Facility Reliability Master Plan.

Continually evaluate the existing assets to ensure they are capable of meeting the sustained needs of the Plant's business and its customers.

Consideration and attendance of appropriate education/training programs to promote continued self development and to bridge any knowledge short falls regarding supported processes, equipment, task management, and other job requirements.
Qualifications:
Bachelors Degree in Mechanical Engineering.

0-2 years of work experience in the field of mechanical engineering.

Effective organizational skills and ability to work with various levels of the organization.

Excellent leadership skills and good interpersonal skills

Excellent communication skills, both verbal and written.

Proficient in Computer Software – Word, Excel, PowerPoint, Lotus Notes, Microsoft Project

Ability to write specifications and facilitate bids from contractors and suppliers.

Fundamental knowledge of AutoCad, with the ability to make minor changes to drawings.

Ability to troubleshoot and perform root-cause-analysis on equipment and process issues, specifically in the mechanical area.

Proficient in the fundamentals of reliability such that the position can help establish appropriate PM's and PdM's for process equipment.

Proficient in advanced engineering and diagnostic tools such as Finite Element Analysis, vibrations analysis, lubrication analysis, FFT, etc.

Ability to manage contractors.
Novelis' Terre Haute facility is located in the center of the Wabash Valley about an hour drive from Indianapolis. The region is named for the nearby Wabash River. The facility's 150 employees produce world-class light gauge aluminum that is used in the production of aluminum foil containers and industrial fin products. Through the Novelis Neighbor program employees enjoy long-term partnerships with the United Way Salvation Army and Boy Scouts and Girl Scouts providing support in Safety STEM and Recycling. Home to five higher education institutions Terre Haute offers a host of cultural and recreational activities. Novelis recognizes its talented and diverse workforce as a key competitive advantage. Novelis provides equal employment opportunities to all employees and applicants. All terms and conditions of employment at Novelis including recruiting hiring placement promotion termination layoffs recalls transfers leaves of absence compensation and training are without regard to race color religion age sex national origin disability status genetics protected veteran status sexual orientation gender identity or expression or any other characteristic protected by federal provincial or local laws.
iCIMS Requisition Number: 2021-35791
Name: Novelis Terre Haute Manufacturing Facility
Job Type: Standard
Street: 5901 North 13th Street