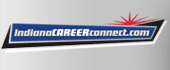 Job Information
General Stamping & Metalworks
Robotic Weld Operator - 2nd Shift

in

South Bend

,

Indiana
Are looking to join a growing company offering:
Advancement opportunities,

Competitive wages,

Excellent benefits package,

Security of knowing that GSM has been a proud employer in South Bend since the early 1920's,

Plus a brand new state-of-the-art facility, ---- your search is over! Come Join Our Team!
A Robotic Weld Operator is charged with the responsibility for safely operating a robotic welding work center to produce high quality welds while participating in the communication of machine performance to ensure the station is working to its potential at factory level performance.
This job description is intended to be an overview of primary responsibilities for this position. All employees are charged with providing assistance in generally similar duties when management deems it necessary.
Key Responsibilities
The primary responsibility of the Robotic Weld Operator is to monitor the condition of the welds produced by the welding robot. Additional tasks include:
Safely operate the Welding Robot

Load component parts into fixtures

Unload welded parts

Print reading

Interpret weld symbols

Inspecting welds for cold weld or porosity issues

Inspecting parts to print specifications

Entering actual inspection results into the quality system

Reporting and Labelling production parts correctly
Job Demands and Expectations
All personnel are expected to update job knowledge on an ongoing basis by identifying and participating in functionally related educational opportunities, reporting key learnings to the management team, and participating in professional organizations where indicated or requested.
Qualifications and Competencies
To perform this job successfully, an individual must possess the ability to focus to produce a quality product with repetability, maintain an optimistic and supportive attitude. The individual will also maintain competency with the following programs and equipment:
ERP and quality system entry

Computer

General Competencies
Dependability:
Follows procedures and responds to management direction: takes responsibility for own actions; keeps commitments; commits time necessary to reach goals; meets deadlines or notifies appropriate person with an alternate plan.
Problem Solving:
Utilizes creative talents and skills to successfully resolve problems; develops solutions that work; works well with others to solve problems and resolve situations.
Education
Welding certificate preferred

Manual Welder a plus

E.g.: Minimum high school diploma or GED
Experience
Minimum of 1 year experience with robotic welders, mig or tig welding (preferred)
Physical Demands
While performing the duties of this Job, the employee is regularly or occasionally required to meet the following physical demands:
Speak clearly and understandably, with a pleasant tone of voice and manner

Hear within a range that enables normal telephone communication

See a computer screen within reasonable reading distance without strain

Type at a keyboard without discomfort for some of the working day

Move around the office environment and manufacturing floor comfortably in order to fulfill tasks required in various offices and departments

Lift parts up to 55 pounds independently

Grasp parts repetitively
Conditions of Hire
All employment with GSM, Inc. is at-will by the employer and employee and therefore subject to change.