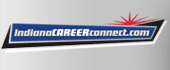 Tradesmen International, Inc.

Journeyman Mason

in

South Bend

,

Indiana
Description
Tradesmen International is seeking highly motivated Brick Masons, Journeyman Masons, and Mason Tenders to join our team. If you are a Brick Mason, Journeyman Mason, or Mason Tender this is your chance to launch your career. As a Brick Mason, Journeyman Mason, or Mason Tender also known as a mason you will be responsible for laying and assisting with laying brick.
Specific responsibilities:
Primary responsibilities
Carve out and build structures and surfaces.

Build stone walls.

Build walkaways, fences, walls, and roads using a variety of materials, including concrete, marble, stone, wood, and bricks.

Spread a mixture of cement, lime, sand, and water with a trowel onto surface.

Cut or saw bricks to fit around windows and doors.

Place materials, such as brick, on mortar bed.

Press brick into place.

Finish mortar joints with jointing tools.

Repeat until structure has been completed.

Break up and properly size materials.

Lay out dimensions using blueprints.

Install firebrick linings.

Use steel supports at windows and doors.

Construct brick arches.

Install refractory tile in high-temperature boilers, furnaces, cupolas, and ladles.

Use cleaning agents to clean finished product.

Replace bricks or make repairs to brickwork.

Apply new mortar in several applications.

Use chemicals to clean bricks and stone.

Build and repair walls, floors, partitions, fireplaces, chimneys.

Set stone exterior and floors.

Cut stone along the grain to make various shapes and sizes.

Attach brackets to stones to hold large stones in place.

Set stone using trowels and mortar.

Fill the joints and clean the stone.
Requirements
Simply put, we're not a temp agency and don't just hire anyone. In fact, we're highly selective, committed to hiring only those brick masons that are highly skilled in their trade with unwavering reliability, strong work ethic, and a desire to be the best.
Specific requirements:
4 years of experience in commercial/industrial as a brick mason

Must be reliable and self-motivated

Have the ability and knowledge to read prints

Experience working with hand tools and power tools

Strong working knowledge of job site safety

High standard of integrity and professionalism

Drug free at all times
Company Details
In addition to consistent work, top pay, and employment opportunities, we provide a benefits package that includes:
Vacation Pay

Health insurance

Dental and vision plan

Prescription drug plan

Life insurance

Short-term disability

401(k) profit-sharing savings plan

Incentive programs

Tool purchase programs
Tradesmen International is an Equal Opportunity Employer (EOE).
Recruiter Name
Andrew Molter
Location
US-IN-South Bend
Req ID 2019-218187IN
Category Mason - Journeyman
Travel No
Job Board IN
Location US-IN-South Bend