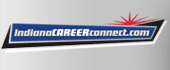 Job Information
Eaton Corporation

Environmental Health and Safety Manager

in

South Bend

,

Indiana
Eaton's Vehicle Group division is currently seeking an Environmental Health and Safety Manager to join our team. This position is based at our South Bend, Indiana Forging facility.
Position Overview:
The EHS Manager establishes, manages and coordinates all Environmental, Health, Safety, and Security programs for the facility. The EHS Manager will develop, implement, and drive programs which enable the facility to meet regulatory and corporate requirements. The EHS Manager supports the creation of a strong culture that engages employees in the achievement of the company's goal of a "Zero Incident" Culture.
Making what matters work at Eaton takes the passion of every employee around the world. We create an environment where creativity, invention and discovery become reality, each and every day. It's where bold, bright professionals like you can reach your full potential—and where you can help us reach ours. In this role, you will:
In this function, you will:
Lead the creation of the site EHS&S targets and objectives (MESH Plan) in support of corporate, regional and business group EHS&S strategic initiatives designed to drive EHS&S culture, compliance, and results

Ensure that the federal, state, and local EHS regulations are met including air, land and water to provide a safe working environment for employees, and a clean and healthful environment for the community.

Maintain fiscally and socially responsible methods and processes of managing natural resources and waste

Interface with regulatory agencies and divisional personnel to direct environmental, safety, and health efforts at the facility, in the division, and other groups within the company. Establishes and maintains relationships with governmental authorities on matters of mutual concern including voluntary certification, maintenance of environmental permits, submission of required reports, and maintenance of data

Engage/mentor EHS Analyst in development and deployment of EHS management systems (e.g. ISO 14001, VPP, MESH) to ensure that key EHS operational controls are in place.

Lead/Engage local safety committee to support EHS initiatives/problem resolution

Comply with Eaton's ethics policy and keeps the management team informed of issues associated with regulatory compliance

Manage all investigations, measurement, and evaluations of environmental, safety, and health conditions and ensures that relevant research, development, planning, design, and advisory and related activities occur

Maintain positive employee engagement while implementing strategic safety initiatives
Qualifications
Basic Qualifications:
Bachelor's degree from an accredited institution.

Minimum 3 years of EHS experience in a manufacturing environment.

Must be legally authorized to work in the United States without company sponsorship.
Preferred Qualifications:
Master's degree in Occupational Safety, Industrial Hygiene or Environmental Science from an accredited institution.

Professional certification such as Certified Safety Professional (CSP), Certified Industrial Hygienist (CIH) or Certified Hazardous Materials Manager (CHMM).

Minimum 5 years of EHS experience in a manufacturing environment.
We make what matters work. Everywhere you look—from the technology and machinery that surrounds us, to the critical services and infrastructure that we depend on every day—you'll find one thing in common. It all relies on power. That's why Eaton is dedicated to improving people's lives and the environment with power management technologies that are more reliable, efficient, safe and sustainable. Because this is what matters.
We are confident we can deliver on this promise because of the attributes that our employees embody. We're ethical, passionate, accountable, efficient, transparent and we're committed to learning. These values enable us to tackle some of the toughest challenges on the planet, never losing sight of what matters.
Job: Environmental Health & Safety
Region: North America – US/Puerto Rico
Organization: VEH NAT North America Truck
Job Level: Manager
Schedule: Full-time
Is remote work (i.e. working from home or another Eaton facility) allowed for this position?: No
Does this position offer relocation?: Relocation from within hiring country only
Travel: Yes, 10 % of the Time
Eaton is an Equal Opportunity and Affirmative Action Employer. Eaton is committed to ensuring equal employment opportunities for all job applicants and employees. Employment decisions are based upon job-related reasons regardless of an applicant's race, color, religion, sex, sexual orientation, gender identity, age, national origin, disability, marital status, genetic information, protected veteran status, or any other status protected by law.
Eaton Corporation