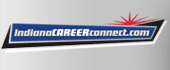 Job Information
USG Corporation

Industrial Electrician - Shoals

in

Shoals

,

Indiana
We are seeking a Electrician to perform the following:
Operation of electrical test equipment including voltmeter, megger and amprobe
Install, perform preventive maintenance, and troubleshoot the following: Motor control & lighting systems; motors with associated starters and brakes; PLC's ; burner controls; instrumentation equipment - including RTD's and thermocouples; and ink jet printers
Three phase motor wiring termination
Interpret instrumentation schematics/symbols
Use HMI screens to troubleshoot and understand process controls
Understand AC motor/VFD theory: VFD – power & control wiring; installation and configuration; programming and troubleshooting
Conduit & cable tray design , layout and installation.
Transformer sizing & wiring along with knowledge of fuse, wire sizing, & conduit fill ratios
Ability to install various electrical controls; Interpret electrical schematics & symbols; Identify motor data; and possesses a basic understanding of NEC codes
Qualifications: 1. Must have a basic understanding of electrical concepts such as 480 volt and 4160 volt, with an understanding of NFPA 70E code. 2. Must be able to run rigid aluminum conduit. Must be able to run rigid, aluminum & EMT conduit. 3. Proven work history demonstrating safe work habits, regular and predictable attendance and the ability to work with limited supervision. 4. Demonstrated ability to effectively handle multiple tasks, work at heights and in confined spaces, accept on-call responsibility and possess excellent basic math, verbal and written communication skills. 5. Must pass a basic electrical skills test. /EOE including disability/veteran/
Job: *Electrician
Organization: *Shoals-Engineering
Title: Industrial Electrician - Shoals
Location: Indiana-Shoals
Requisition ID: SHO10281
We are an Equal Employment Opportunity Employer and do not discriminate on the basis of race, color, religion, gender, national origin, age, non-disqualifying physical or mental disability, sexual orientation, transgender status, sexual identity, veteran status, genetic information or other criteria prohibited by law.
USG Corporation