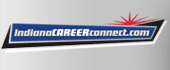 Job Information
CCMI

Gas Station Sign Installer - Salem

in

Salem

,

Indiana
$20 / 30 MINUTE GAS STATION SIGN INSTALLATION PROJECT
We are looking for candidates to be a part of an ongoing project. Each visit will take approximately 30 minutes to complete and will be conducted over a 12-day period beginning
02/16/21 through 02/28/21
Future visits will occur in May, August, & November of 2021.
The project is to install different POP (Point of Purchase) materials in various gas stations across the country. Listed below are the POP materials to be installed.
Eight (8) Pump Topper Inserts (12? X 20?) in the Pump Topper Frames located on the stations four (4) gas pumps.

One (1) - Counter Mat on the checkout counter

One (1) ? Front Door Decal on the entrance door

Two (2) - Column pole sign on canopy poles by the gas pumps.

Two-Three (2-3) Shelf Wobblers on the shelf tracks inside the store

Two-Three (2-3) - Static clings on beverage doors inside the store.

Two (2) Bollard Inserts (16? X 24?) in the Frames located on the side of 2 station gas pumps (Not All Locations)

Fill the Credit Card application holders with credit card apps and take one cards

Take 6 digital photos per station.
Reporting and photo uploads will be done via an online web-based system.
YOU MUST HAVE ACCESS AND KNOW HOW TO TAKE DIGITAL PICTURES FOR THIS JOB.
The POP will be sent directly to you via UPS or Fed Ex in separate boxes per station.
Hours are flexible and can be done anytime between 6:00am and 8:00pm during the project date range, including weekends.
The project normally pays a flat $14 per visit as an independent. No travel expenses.
However,
We have the following groups of locations available at different rates per location, if you agree to take all of them within the group.
$20 for any station
25691117 EAST 5THMETROPOLISIL62960
9407600 NORTH 9TH ST.SPRINGFIELDIL62702
2694RTE 32&STEWARDSON RDSTEWARDSONIL62463
13935604 E HACKBERRY ST SALEMIN47167
14130100 N MAIN ST BURKESVILLEKY42717
12137124 W MAIN STREETCLARKSONKY42726
1387772 BLACKLOG ROAD INEZKY41224
127602015 Grapevine RoadMADISONVILLEKY42431
12089300 E. Millerstown RoadUPTONKY42784
4020MAIN STREETMILLERSBURGMI49759
4020MAIN STREETMILLERSBURGMI49759
4068153 SOUTH THIRDROGERS CITYMI49779
4068153 SOUTH THIRDROGERS CITYMI49779
9060900 Hwy 2KOSSUTHMS38834
142271669 CLIFF GOOKIN BLVD TUPELOMS38801
4894ROUTE 173 & 78 EXIT 7BLOOMSBURYNJ08804
908628 MAIN ST FARMINGDALENJ07727
493236 RACE STREETFRENCHTOWNNJ08825
1320278 BETHANY RDHAZLETNJ07730
4962697 BRANCH AVELITTLE SILVERNJ07739
497711 FRENCHTOWN RDMILFORDNJ08848
4991RT 553 NEWPORTNJ08345
127863322 Black Gap RoadCHAMBERSBURGPA17201
13878208 FILBERT ST CURWENSVILLEPA16833
13702214 W PITTSBURGH STGREENSBURGPA15601
5896811 LINCOLN WAY EMCCONNELLSBURGPA17233
5902Main Street & Old Rte 22MEXICOPA17056
59262335 HARLANSBURG RDNEW CASTLEPA16101
5927513 MONTGOMERY AVENUENEW CASTLEPA16102
59476201-9 LANCASTER AVEPHILADELPHIAPA19139
126025800 WOODLAND AVEPHILADELPHIAPA19143
59711651 PERRY HWYPORTERSVILLEPA16051
6006138 MOTOR DROME RD SMITHTONPA15479
12605125 OLD FORT RDSPRING MILLSPA16875
1418424015 ROUTE 333 THOMPSONTOWNPA17094
12800301 W. COLLINSBREMONDTX76629
6665HWY 36 FM 1915BUCKHOLTSTX76518
1423231363 N US HIGHWAY 83 CONCANTX78838
8479520 W VIGGIEHEBBRONVILLETX78361
1362913054 US HIGHWAY 84 EJOAQUINTX75954
10297809 W MAINKENEDYTX78119
14235829 W US HWY 57 LA PRYORTX78872
141011100 W GRAND AVE MARSHALLTX75670
14153711 W PINECREST DR MARSHALLTX75670
13959404 N AVENUE ESHINERTX77984
To Apply, please visit our website and log in or register at:
www.ccmiretailservices.com
Log in and refer to Job ID: C021621
Click on ?View Open Opportunities? and select the stations that you are interested in working. There are multiple pages and you can search in multiple states. Once you have completed selecting locations, click ?Finished requesting sites? and your selections will appear.
Once we have completed the assignment process and you have been chosen, we will send you an email to inform you of your station?s assignments.
This is not an automatic assignment and you must receive an email from us.
IF YOU RECEIVE AN ASSIGNMENT EMAIL, YOU MUST CONFIRM YOUR PARTICIPATION WITH A RETURN EMAIL WITHIN 24 HOURS.
IF WE DON?T RECEIVE THIS EMAIL FROM YOU, WE WILL REASSIGN THE STATIONS.
We are looking for representatives to take multiple locations within a reasonable geographic radius.
Please only reply if you are serious and will perform this job on an ongoing basis throughout the year.