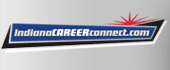 Job Information
Reid Health

Communications Tube System Technician

in

Richmond

,

Indiana
General Summary
Uses mechanical, technical, physical and communications skills to maintain a safe, reliable, and comfortable healthcare environment. Carries out the daily corrective and preventative maintenance work of the department to make the best positive contribution to patient care.
Professional Behaviors & Expectations
Routinely demonstrates a strong commitment to Reid's behavioral standards by serving as a role model to others.

Consistently follows the behavioral standards identified in the Pledge to CARE at all times.

Takes ownership and holds co-workers accountable. Actively promotes behavioral standards to others by acknowledging good performance and coaching or intervening when performance needs improvement.

Completes all Key Service Behavioral training as required by hospital guidelines. Participates in department Key Service Behavioral reviews and adapts new knowledge into daily practice under the guidance of leader. Identifies and makes recommendations on ideas to keep training active.

Makes suggestions on how service can be improved.

Maintains a personal appearance that is neat, clean, professional and appropriate for the workplace.

Remains responsive to the many information processing requirements of department customers.

Assumes responsibility for personal development and professional improvement.

Due to the age of patients on such units as Mother Baby Care and Psychiatric Services, staff must be aware of the potential for injury to patients from tools, parts, and other equipment left unattended, for even short periods of time.
Essential Responsibilities
Reads and understands blueprints, schematics, and technical documents.

Performs all levels of corrective and preventative maintenance to assure the integrity of the plant and equipment and to provide a safe and comfortable environment for the patients, visitors, and staff.

Installs all televisions and displays and coordinates the electrical and data needs.

Installs telephone sets as supplied by department.

Installs and maintains cabling for telephone lines, remote site interconnections, networks, and other peripheral equipment.

Maintains responsibility for the repair process of malfunctioning equipment. Inclusive in this process is the problem identification, problem diagnosis, repair part procurement, and testing to ensure successful operation.

Assists in the design and layout of telecom rooms and cable distribution networks.

Assists service contractors/providers with installation, repair, testing, and removal of telecommunication equipment, cable, and pneumatic tube equipment.

Services and repairs pneumatic tube system to the component level.

Operates personal computer for troubleshooting and documentation.

Operates and maintains maintenance service tools and test equipment in safe, clean manner.

Completes documentation necessary to recreate events leading to completion of work order and/or inspection/preventative maintenance instructions. Documentation includes property numbers, narrative of repair work, signature signifying completion, number of man-hours to complete work.

Maintains a parts inventory necessary for assurance of operation of essential services and a variety of telecommunication equipment.

Adheres to electrical lockout procedure, performs all work in a safe, professional manner adhering to NFPA99, NEC, codes and AAMI recommendations. Practices and promotes electrical safety.

Assists in emergencies as requested.

Makes best use of time through coordination of tasks. Adjusts work schedule as required to meet needs of end user departments.

Upgrades education commensurate with technical demands for craft.

Keeps abreast of the current technology to make the best positive contribution to patient care.

Assists with the development and maintenance of system documentation as assigned.

Demonstrates an awareness of fire and safety hazards by keeping current with the guidelines.

Is knowledgeable of the Quality Assurance and Improvement Plan and participates in the department activities as requested.

Performs other assignments as specified by the Communications Manager.
Qualifications
Successful completion of Reid Hospital orientation and competency-based skills appropriate for the job. Individual performance and competency-based skills are maintained through on-going assessment of competence and educational activities. Written evaluations are done on an annual basis.

Associated degree in Electrical Engineering Technology or Biomedical Engineering Technology or two years accredited vocational school in the field of electronics.

Work experience with electronic and telephone systems.

Satisfactory completion of factory/company training programs required.

Valid driver's license.

Aptitudes required: numerical ability, spatial ability, form perception, motor coordination, finger dexterity, manual dexterity, physical agility, color discrimination, depth perception, field of vision and near visual acuity.

Must be able to lift and handle, without assistance the equipment defined as typical for the Hospital equipment.

Must be able to demonstrate through testing or explanation the skills, knowledge, and ability to handle a large volume of changes and adjustments for the hospital technology environment.
Education/Experience Required
Associates Degree in Electrical Engineering or two years accredited vocational school training in the field of electronics.
Education/Experience Preferred
Work experience with electronic systems and with personal computers in the maintenance environment.
Licensure: None
Certifications: None
Day Shift. 7a - 3:30p with weekly rotating on-call support for the tube system.
Requisition ID: 2021-7946
Street: 1751 Highland Rd.