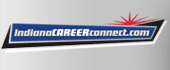 Tradesmen International, Inc.

Class A Lineman Transmission

in

PERU

,

Indiana
Description
Class A Transmission Lineman
2 Locations- Emporia VA & Markle IN
Must provide copy of valid Class A CDL
Must have FRC's
Pay $ 36 to 40 hr., dependent upon years of exp.
Per diem $75, days worked
3 months or longer, potential long term
Up to 60hrs a week
$500.00 Retention bonus after 30day of satisfactory work
5 years of verifiable transmission exp.
21mi of 115KV wreck out/rebuild
Starts as soon as possible
Requirements
Please contact Emily Shoup @ 765-447-6275 if interested in the position!
Company Details
EOE
Recruiter Name
Emily Shoup
Location
US-IN-PERU
Req ID 2019-218205IN
Category Lineman
Travel Yes
Job Board IN
Location US-IN-PERU