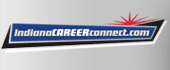 Job Information
Sazerac Company

Electrician - NOD

in

New Albany

,

Indiana
Build your career at Sazerac! Sazerac Company produces and markets the most award-winning bourbons and whiskeys in the world, including Buffalo Trace, Pappy Van Winkle, Eagle Rare, Blanton's, and Sazerac Rye. Additionally, Sazerac owns many popular brands across a range of spirits, including Fireball, Southern Comfort, Seagram's V.O., Myers's, Goldschläger, Parrot Bay, 99 Brand, and Platinum Vodka.
We're proud of our award-winning culture and distilleries. Our Louisville office has been named one of the "Best Places to Work in Kentucky" four times, and our Buffalo Trace Distillery has earned the title of "world's most award-winning distillery" through the dedication of our craftsmen for well over 200 years. During COVID-19, Sazerac distilleries began producing hand sanitizer for some of the world's largest organizations in healthcare, government, military, retail, distribution, airline, pharma, and banking. Also, during this time, while many companies are wading through uncertainty, Sazerac is poised for acquisition and growth – recently acquiring 18 more brands, two companies and a distillery.
Since 1850, Sazerac Company has thrived as an independent, American family-owned company with operations in the United States and around the world. Since the 2000s, Sazerac has averaged double digit growth every year! We attribute our success to a unique blend of our history, culture, brands, relationships, innovation, technology, and most importantly, our people. Whether you're a recent graduate or an experienced professional, Sazerac provides extraordinary opportunities for growth with competitive salaries and benefits in an exciting, entrepreneurial industry.
Thank you for your interest in Northwest Ordinance Distilling, our first ever facility in the Hoosier state, and the newest facility in the Sazerac manufacturing network. Founded on the principles of servant leadership and continuous improvement our entire plant team works tirelessly to accomplish our vision:
Build the most efficient, flexible, and engaged plant and team in the Sazerac Manufacturing Network.
We are in search of talented individuals who have a strong desire to develop and hone technically sound manufacturing processes while seizing the opportunity to own their career and personal development. At Sazerac of Indiana we believe our people are our greatest asset. Your drive and determination combined with our passion for people will ensure we win as a team. This facility will operate 24/7 and this position will consist of 12 hour rotating shifts.
The Sazerac Company, established in 1850, is a leading North American spirits supplier, and owner of many of the industry's most venerable distilling companies – Buffalo Trace Distillery, Barton 1792 Distillery, The Glenmore Distillery, and A. Smith Bowman Distillery. In 2014, Sazerac was awarded one of the spirits industry's highest honors – Distiller of the Year by the International Wine & Spirits Competition.
For more information, please visit: www.sazerac.com.
The Electrician is responsible for all upgrades as well as electrical repairs for plant and machinery projects as directed by supervisor. Responsible for PLC work, AC drives, control wiring, ordering parts and trouble shooting. Electronics background a must. Master License preferred.
Ensure that equipment achieves highest efficiency and reliability using state of the art electronics and controls. Provide assistance in daily reduction of downtime efforts by evaluating and providing electrical specific assistance and testing of equipment and implement automation to optimized safety, quality and efficiency. Own the standard operating procedures for the specific job. Continuously improve quality driven actions that lead to the award winning results. Ensure adherence to Personal Safety, Food Safety, Quality and Environmental Policies and Practices.

Understand and comply with electrical and mechanical safety requirements of position; keep safety top of mind at all times and prevent co-workers from working unsafely. Report all safety concerns and all accidents and near misses immediately. Participate in safety inspections and accident investigations. Keep workplace clean and free of debris at all times.

Create and develop a personal development plan with assistance of manager to improve a skill/competency that will develop personal skills and improve performance. Improve at least one skill each year as agreed with manager. Deliver on performance against outcomes.

Continuously improve the quality of processes, products, services and the culture in which we work. Continually seek ways to improve performance as measured by departmental Key Performance Indicators. Provide world class customer service to ensure defect free products meet customer demand. Actively engage in keeping work area and facility grounds up to the established standards. Performance will be measured by KPIs and the Culture survey. Own the standard operating procedures for all electronic control projects. Continuously improve quality driven actions that lead to the award winning results.

Understand and work with established standards to deliver the highest and most consistent levels of excellent customer service.

Model behavior around the Sazerac Ideal Team Member Profile. Develop and maintain solid professional working relationships inside and outside the company. Set a positive example and act in a manner consistent with company values. Participate in efforts to address issues identified through climate surveys and make the Company "one of the industry's most desired places to be."

Perform job in a responsible manner and in compliance with Company procedures, electrical engineering practices and principles, and applicable rules and regulations including environmental compliance.

Develop the skills needed to attain the desired career path within the organization. Individuals are responsible for identifying their own career goals and communicating same to their supervisor.

Develop and execute PM plan for electrical and controls infrastructure to include, cleaning, back-up, program logging based on in-plant SOPs. Assist technicians with PMs as required.
Required Qualifications
Minimum of 3 years of relevant experience.

Apprenticeship program, technical school or Associates Degree.

Ability and willingness to work non-traditional hours (nights/weekends).

Strong orientation to detail.

Ability to communicate with all levels or an organization.

Ability to manage multiple projects at one time.

Ability to operate industrial equipment as required.

Ability to pick up and/or move objects up to 50 pounds without assistance.

Ability to read and interpret electrical drawings and ladder logic.

Strong analytical and problem solving skills.

Strong computer skills and high comfort using technology and systems.

Electronics background.
Preferred Qualifications
A minimum of three years hands on electrical experience, Allen Bradley PLC programming and hardware experience and equipment trouble shooting.

Three years experience in the food and beverage industry.

Master license.
Type: Regular Full-Time
External Company URL: http://sazerac.com/