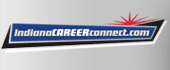 GAF

Electrician

in

Mount Vernon

,

Indiana
Looking for a new challenge where your hard work and entrepreneurial spirit will gain you recognition and reward? Then look no further than GAF, a $3 billion company and the largest roofing manufacturer in North America.
At GAF, we've built one of the most dynamic, cutting-edge, and successful employee teams in the building products industry (and we've got the financial results to prove it!). Whether it's in our Parsippany, NJ, world headquarters, or at one of our more than 24 manufacturing plants, our standards are high and the opportunities for career advancement are limited only by your desire to succeed.
If you're turned on by the idea of working for a market-leading company, in a fast-paced environment where you can truly make a difference, then GAF may be the place for you. We are currently seeking an experienced line electrician in our Mt. Vernon, IN manufacturing location. We offer a competitive compensation package including an hourly pay rate of $31.47 and the opportunity to earn up to a 5% bonus based on plant performance.
Responsibilities include but are not limited to:
Primary role is to provide maintenance service to production lines.

Performs and helps develop preventive, predicted and reactive maintenance procedures.

Find and order parts, supplies, and equipment, or obtain them from storerooms as needed.

Inspect, operate and test machinery or equipment to diagnose machine malfunctions.

Perform general housekeeping and warehousing.

Maintain complete records of work performed using office software, Maximo and detailed logs.

Participate in plant EHS programs and assist in developing them for new equipment.

Performs general and specialized facility, IT, and electrical maintenance.

Performs equipment change-overs and assists in production line set ups as needed.

Analyze machine error messages and information from operators to diagnose and repair equipment.

Help establish repair frequencies, PMs and parts inventories for new and existing equipment.

Participate in process improvement efforts in support of plant goals.

Work with the plant group to monitor plant systems, analyze performance, and initiate action for optimization to achieve plant goals for safety, productivity, and cost effectiveness.

Work with the plant group to manage records regarding all system software changes and communicate any changes to affected departments.
The ideal candidate will possess a minimum of two years of applicable experience in addition to the following:
Must possess expertise and proficiency with basic office computer software, and the ability to learn how to effectively use Maximo to input data and research parts.

Must be able to complete installation and startup of small to medium internal projects from concept/design phase through to implementation/startup.

Must have Programmable Logic Control (PLC) knowledge with the ability to develop and troubleshoot communication problems on all types of AB comm networks (ControlNet, DeviceNet, Ethernet/IP, etc.).

Must be able to complete installation and startup of small to medium internal projects.

Must be willing and able to analyze machine problems by utilizing Six Building Blocks and by suggesting line and equipment performance improvement ideas.

Must be able to understand computer database functions and maintain and/or setup database functions as needed as part of the duties.

Must be able to work from drawings, schematics, sketches, drawings, work orders and verbal instructions.

Must be able to follow and maintain detailed repair procedures and have good communication skills.

Must be willing to work any shift, overtime and weekends as dictated by the needs of the business.

Must have experience with control devices such as switches, photo eyes, proximity sensors, pushbuttons, contactors, motor starters, etc
We offer a competitive salary and benefits package including 401(k), medical, dental, vision, prescription drug, tuition reimbursement, and a vacation package. At GAF, we believe our employees are our greatest resource.
GAF is proud to be an Equal Opportunity Employer, committed to workplace diversity. M/F/D/V.
Requisition ID: 5592