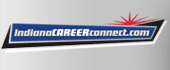 Job Information
Builders FirstSource

Design Tech III - Truss/Panel Engineering

in

Mooresville

,

Indiana
Design Tech III - Truss/Panel Engineering
Mooresville IN Components - 9028 Old State Rd 67 S (46158), Mooresville, Indiana, United States of AmericaReq #5420
Friday, December 8, 2017
ProBuild was acquired by Builders FirstSource in August 2015. Headquartered in Dallas, Texas, Builders FirstSource is the largest supplier of building products, prefabricated components, and value-added services to the professional market segment, primarily for new residential construction and repair and remodeling, in the U.S. We provide customers an integrated home-building solution, offering manufacturing, supply, delivery and installation for a full range of structural and related building products.
We operate in 40 states with approximately 400 locations and have a market presence in 74 of the top 100 Metropolitan Statistical Areas, providing geographic diversity and balanced end market exposure. We service customers from strategically located distribution facilities and manufacturing facilities, that produce value-added products such as roof and floor trusses, wall panels, stairs, vinyl windows, custom millwork and pre-hung doors. Builders FirstSource also distributes dimensional lumber and lumber sheet goods, millwork, windows, interior and exterior doors, and other building products.
This individual is responsible to originate and check layout and design drawings for structural wood products and all items manufactured or supplied by the company. The person assists in scheduling truss technician work and monitoring jobs through the department.
Prepares the most complicated truss design and layout drawings using proprietary software developed by a code accepted metal plate manufacturing company. These layout drawings may include beams and metal connectors sized and supplied by the company.

Develops layout and design drawings from architectural drawings or sketches provided to the company. Makes phone calls to building designers or professionals to obtain or clarify information shown on blue line drawings.

Reviews and checks layout and design drawings prepared by less experienced truss technicians and assists in making modifications prior to releasing drawings to the field or production.

Analyzes technical data and reports to determine if design meets functional and performance specifications. Understands the building code and applies knowledge of special truss industry issues. Addresses issues appropriately.
Associate's degree (A.A.) from two-year college or technical school and two years' related experience and/or training; or equivalent combination of education and experience.
Builders FirstSource is an Equal Opportunity/Affirmative Action Employer.
All qualified applicants will receive consideration for employment without regard to race, color, religion, sex, national origin, protected veteran status or status as an individual with a disability.
Other details
Job FamilyPROMFG

Pay TypeHourly

Mooresville IN Components - 9028 Old State Rd 67 S (46158), Mooresville, Indiana, United States of America