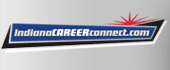 Goodwill Industries of Michiana, Inc.

MC Floor Supervisor (Full Time 40 hrs)

in

Michigan City

,

Indiana
MC Floor Supervisor (Full Time 40 hrs) - Michigan City, IN
MC Floor Supervisor (Full Time 40 hrs)
13-Mar-2019 to 10-May-2019 (EST)

Michigan City, IN, USA

$9.50

Hourly

Full Time
Store Discount, Vacation, Holidays, Insurance & Retirement Savings Options
To assist in the smooth operation of a fast-paced retail store and to present a positive image of Goodwill to the community. Position reports to the Store Manager. The Floor Supervisor is responsible for the supervision of all store personnel in the absence of the Store Manager and the Assistant Manager.
ESSENTIAL JOB FUNCTIONS:
Stock Keeping
A. Keep retail sales floor well stocked, removing out dated stock as required or necessary.
B. Put out stock by category in a timely manner while watching for exceptions to standard pricing.
C. Maintain shopability and good store appearance.
D. Ensure 2 textile audits are completed per textile hanger per day and all other processed racks are counted and tracked on the appropriate paperwork.
Cashiering
A. Accurately count money and make change.
B. Accurately ring register, being aware of proper pricing.
C. Know check cashing, Visa/MasterCard procedures and all forms including Goody Bucks.
D. Properly bag merchandise.
E. Politely communicate policies to customers as needed.
Assist in the supervision of the work force.
A. Assist Manager in the supervision of all store employees on a daily basis.
B. Assume all necessary managerial functions in the absence of the Manager and Assistant Manager (vacations, days off, etc.).
C. Assist in training and developing store employees.
D. Be an example setter for all other store employees.
E. Follow the dress code and wear designated identification as provided.
Assist in the supervision of stock procedures.
A. Assist in the handling of donations, returns, oops and stock transfers.
B. Assist in quoting prices not on the price list.
C. Assist in checking the condition and placement of stock.
D. Assist the Manager and other employees in maintaining store appearance and shopability.
E. Work to reduce internal theft and shoplifting.
Administrative and clerical operations.
A. Administer company policies and procedures.
B. Assist in the supervision of daily bank deposits, replenish change fund and pick up bank bags.
C. Handle refunds.
D. Issue Goody Bucks.
E. Handle customer complaints.
F. Maintain records of store as required.
G. Attend meetings as required.
Securities and Safety.
A. Assist in maintaining safety and security of the premises and merchandise.
B. Assist in seeking to control pilferage and prevent burglary.
C. Assist in eliminating fire hazards and unsafe conditions.
D. Assist in conducting emergency drills and instruct workers in fire prevention and safety procedures.
E. Maintain a safe working and shopping environment.
F. Do bag checks anytime an employee leaves the building.
OTHER JOB FUNCTIONS
Other duties as assigned by supervisor.
SPECIFICATIONS:
Must be well groomed and personable.

Must have good eyesight, speech and hearing.

Must have good physical stamina and moderate mobility as well as the ability to lift, bend and work on feet for at least four (4) hour periods.

Ability to distinguish colors.

Ability to move filled boxes, barrels and Z racks weighing no more than 50 pounds.

Ability to read, write, and do simple math functions.

Ability to work well under pressure.

Ability to exercise good judgment.

Must have effective communication skills.

Ability to supervise personnel.

Must have prior experience in dealing with the public and the ability to do so tactfully.

Ability to be sales oriented.

Must have a telephone and access to a car.

Must have a current driver's license and insurance.

Must be bondable.

Ability to carry out established organizational and departmental policies as described in the Employee Handbook and Sales Manual in the absence of the Store Manager and Assistant Manager.

Ability to be a working Floor Supervisor.

Ability to work a flexible schedule; opening and closing the store, working long days as necessary.

Must be able to pass drug screen before receiving store keys and random drug test thereafter.

Results of limited criminal history check must meet company standards.
ENVIRONMENTAL CONDITIONS:
Standard retail environment with significant dust.

Light industrial area.
EQUIPMENT USED:
Cash register (electronic/computer).

Credit card encoder.

Telephone.

Promotion on paging and message repeater.

Calculator.

Dolly.

Z racks.

Tach-it gun.

Barrels.

Copy machine.

Voice mail.

Fax machine.

Computer.

Forklift.

Pallet jack.

Compactor.
Goodwill Industries of Michiana, Inc https://MichianaGoodwill.applicantpro.com