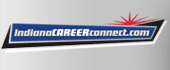 Job Information
Vixxo

Equipment Technician

in

Michigan City

,

Indiana
If You Work With Your Hands, Please Raise Your Hand
We have great opportunities for people who are both mechanically inclined and inclined to deliver great service. If you're a team player, detail-oriented and have a passion for coffee, your dream job could be waiting for you.
Just like you would, we hold ourselves accountable for growing the company and meeting aggressive goals. We also work equally as hard at growing our corporate culture, which includes Vixxo's commitment to diversity and the fact great minds think differently.
About the Role
This position is an equipment technician that performs consistent and quality service throughout an assigned territory (starting in Fort Wayne, north west to Gary, east to South Bend and then back down to Ft. Wayne). The technician will ensure strong customer loyalty through professional and reliable service and adhere to all safety rules on and off the job site. We are looking for a constant learner, not afraid to ask questions, and loves working with a strong team.
About You
Minimum 1- 3 years of service experience in a similar or related field

Ability to work on commercial espresso, coffee brewing, coffee grinding, and water systems and taste coffee

Must be eligible to work in the US or Canada as applicable

Valid driver's license (of the required class for the jurisdiction) with a clean driving record

Excellent interpersonal skills, able to communicate professionally for both verbally and in writing and ability to adapt to our customer's culture

Experience with general electrical and water preferred (use of a multimeter, proper testing equipment and practices)

Computer and mobile device proficiency

High degree of reliability, commitment, tenacity, teamwork and creative energy to achieve success; Excellent time management skills

High School Diploma or Equivalent

The employee must occasionally lift and/or move up to 50 pounds.
If you're interested in learning about the day in the life of a coffee technician, please click the link below:
Click here for video