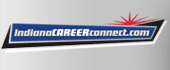 Job Information
The Methodist Hospitals

PLUMBER

in

Merrillville

,

Indiana
Under general supervision of the Manager, Plant Operations, this position performs construction, installation, renovation, maintenance, inspection, and repair duties relating to piping systems, water systems, gas lines, vacuum systems, medical air systems, and oxygen lines throughout the Medical Center. Works from plans, specifications, blueprint sketches, diagrams and verbal instructions as given by Supervisor. Designs and installs minor renovations to said systems or new systems related to minor renovation projects.
PRINCIPAL DUTIES AND RESPONSIBILITIES(*Essential Functions)
Advises Manager, Plant Operations in regard to all anticipated repairs throughout the facility.

Installs fittings, fixtures, valves and related equipment in water, gas, medical air, vacuum systems, and oxygen lines.

Installs various equipment and fixtures in kitchen, laboratories, and bathrooms.

Installs, repairs, and maintains all pumping devices throughout the facility.

Participates in "work order" tasks as directed.

Replaces worn or damaged piping systems, performs required cutting, threads and fits functions as needed.
JOB SPECIFICATIONS(Minimum Requirements)
KNOWLEDGE, SKILLS, AND ABILITIES
Demonstrated ability to use communication devices, i.e., radios, beepers, telephones and computer devices and responds within an appropriate time period.

Ability to use trade hand tools, power hand tools, fixed power tools, gas torch, power pipe cutter/threader, power hack saw, drill press and hilti equipment.

Ability to solve practical problems and deal with a variety of concrete variable situations where only limited standardization exist.

Ability to read and interpret documents such as blue prints, safety rules, operating instructions, and procedure manuals.

Ability to write routine reports and correspondence.

Ability to speak effectively before customers or employees of the hospital.
EDUCATION & EXPERIENCE
High School Diploma/GED Equivalent Required

5 years Plumber Experience Required

Plumber's License Required

Journeyman plumber or plumbing contractor license required.

Sprinkler and backflow tester certification desired.
STANDARDS OF BEHAVIOR
Meets the Standards of Behavior as outlined in Personnel Policy and Procedure #1, Employee Relations Code.
CONFIDENTIALITY/HIPAA/CORPORATE COMPLIANCE
Demonstrates knowledge of procedures for protecting and maintaining security, confidentiality and integrity of employee, patient, family, organizational and other medical information. Understands and supports the commitment of Methodist Hospitals in adhering to federal, state and local laws, rules and regulations governing ethical business practices for healthcare providers.
DISCLAIMER - The above statements are intended to describe the general nature and level of work being performed by people assigned to this job. The statements are not intended to be construed as an exhaustive list of all responsibilities, duties and skills required.
ID: 2021-7249
Street: 8701 Broadway
FTE: 1.0