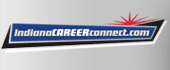 Job Information
NiSource

Manager Safety

in

Merrillville

,

Indiana
Manage and direct a team of SH (Safety Health) professionals that supports statewide safety activities. This position provides vision and leadership in program development and implementation as well as coordinates and determines resource allocations. Programs may involve all aspects of the management system including, but not limited to auditing, program strategy development, safety consulting, and employee development. Position will provide professional expertise for the solution of SH challenges, along with direct oversight and facilitation of safety meetings, staff meetings and safety related operation functions. This position takes ownership and actions to ensure that all employees and contractors within the state are properly prepared to work safely, effectively and in compliance with all Regulatory requirements.This position has the oversight and responsibility for interpreting, developing, and implementing policies, plans, and procedures dealing with a wide variety of SH issues pertaining to statewide safety activities of the work group. This position involves providing sound SH consultation to operations leadership, contractors and employees, within the state, that include issues routinely related to Federal, State or local safety regulations. Principal Duties and Responsibilities Responsible for the continued development, implementation and sustainability of the Columbia/NiSource Safety Program. Responsible for work planning and resource allocation of assigned employees. Directs and participates in development/revision of new or existing policies / standards and best practices. Oversee safety performance data, lagging/leading indicators, loss event and near miss reporting programs, and overall support of safety management program elements. Responsible for maintaining training and qualifications for Incident Command Structure role as assigned Conducts and documents regular field observations to evaluate work and provide feedback for improvement Acts as a company representative for interaction with regulatory agencies, inspections, etc. Negotiates simple issues with State, Federal or County regulators. Expected to understand when to seek assistance from attorneys, other experts, governmental officials to assess and act on SH circumstances. Manages activities of SH Coordinators assigned. Prepares and delivers correspondence and reports to senior leaders. Remain current with technology, regulatory requirements, and related training. Build and maintain strong collaborative partnerships with Columbia, EPC, NIPSCO including Electric/Generation leadership/management. Assess organizational safety training and evaluation needs and makes recommendations. Make presentations to internal and external groups. Coordinate the work of outside SH contractors, as needed. Initiate continual improvement initiatives and leads cross functional teams in implementing improvements. Develops or oversee the development of site specific safety action plans, local and state safety committees, investigation or remediation work plans, audit findings, state safety plan, RCAs, etc. Effectively works independently or as a member of a project team or leader of a project team of the SH leaders. Actively participates in leadership staff meetings as SH representative, as needed. Assess and develop skills of direct reports. Ensure compliance with all OSHA, EPA, DOT, and company policy procedure requirements. Works with NiSource leaders to gather and implement best practices related to safety. Works closely with operations personnel to oversee and maintain SH programs, systems and procedures Participates and consults in investigations of collisions, injuries, and near misses for gas operations. Gather information from RCAs and Near Misses to develop Lesson Learned opportunities and share across the broader organization. Recommends improvements in processes, design, procedures, PPE and operating equipment, to minimize the hazard potential or environmental impact. Trains company personnel on SH programs, systems, policies and guidelines as needed.Required Qualifications for Position College degree in safety, or other SH related field. Equivalent experience may be substituted in part. Work independently and use professional judgment Ability to compose technical information, prepare manuals, policies, procedures and scripts. Diversified and thorough knowledge of state and federal SH regulatory programs Ability to work and communicate effectively both verbally and in writing with employees at all levels of the organization and from other organizations. Proficient with computers and other modern office equipment. Ability to take direction from a variety of people and processes and work as a member of a team. Strong problem-solving capabilities. Sound leadership abilities and integrity. Overtime and travel (25%) required. Motor vehicle check required.Preferred Additional Qualifications for Position Certified Safety Professional, CSP Experience with Human Performance Improvement, Behavioral Based Safety Five years of experience in one or more of the functional areas such as occupational safety, environmental, auditing, regulatory compliance, etc. or academic equivalent Natural gas utility specific knowledgeDisclaimerThe preceding description is not designed to be a complete list of all duties and responsibilities required of the position.Relocation assistance is NOT available for this position.
Value inclusion within your day to day responsibilities by respecting others perspectives/convictions, engaging others opinions, creating a safe environment where people, ideas, and opinions are valued within your Team/Customers and external partners.Respect and take into consideration diversity within your Team/Customers and external work partners by valuing different world views, challenges, and cultures that represent all walks of life and all backgrounds.Treat others with respect and consideration. Actively participate in creating and contributing to a positive work environment.
NiSource is committed to providing equal employment opportunities in each of its companies to all employees and applicants for employment without regard to race, color, religion, national origin or ancestry, veteran status, disability, gender, age, marital status, sexual orientation, gender identity, genetic information, or any protected group status as defined by law. Each employee is expected to abide by this principle.By applying, you may be considered for other job opportunities.
For immediate consideration, please apply on-line at careers.nisource.com before March 8th!
null
Job Family: Environmental Health Safety
NiSource