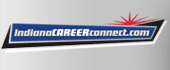 Job Information
BKD, LLP

Intern - Cost Segregation Services - Merrillville, IN

in

Merrillville

,

Indiana
Assist BKD cost segregation consultants as they perform engineering analysis of building assets from blueprints and site inspections

Estimate construction costs using costing manuals

Deliver BKD's commitment to unmatched client service through timely and responsive communication with internal and external clients
Successful interns display the following skills and characteristics:
Open to juniors, seniors and graduate students working toward degrees in architectural/construction engineering or construction management

Ability to read blueprints and perform estimates from all construction trades in multiple industries

Working knowledge of construction techniques and building materials

Excellent verbal and written communication skills

Ability to work under pressure to meet internal and client project deadlines without compromising quality

Maintaining a GPA of 3.0 or higher (in major and overall) preferred
Candidates must be legally authorized to work in the US without sponsorship for employment visa status now or in the future.
Experience the BKD difference for yourself. For more information about our firm locations, visit bkd.com. BKD, LLP is an equal opportunity/affirmative action employer. Employment selection and related decisions are made without regard to age, race, color, sex, sexual orientation, national origin, religion, genetic information, disability, protected veteran status or other protected classifications.
It is BKD's standard policy not to accept unsolicited referrals or resumes from any source other than directly from candidates.
BKD expressly reserves the right not to consider unsolicited referrals and/or resumes from vendors including and without limitation, search firms, staffing agencies, fee-based referral services, and recruiting agencies.

BKD further reserves the right not to pay a fee to a recruiter or agency unless such recruiter or agency has a signed vendor agreement with BKD.

Any resume or CV submitted to any employee of BKD without having a BKD vendor agreement in place will be considered the property of BKD.
At BKD, our mission is to provide rewarding career opportunities and invest in the success of our people. Through award-winning learning and development, coaching and career advocacy programs, you will have the tools to make every play count and reach your professional goals. As a BKDer, you will be able to learn, lead, serve and be recognized for your contributions while having the opportunity to influence innovation and build long-lasting relationships.
As part of our People First culture, we invest in the well-being of our Trusted Advisors so they can provide Unmatched Client Service®. Click here to learn how we invest in our people: bkd.com/careers/our-investment-in-our-people.
About BKD
Take your career to the next level at a national CPA and advisory firm. At BKD, we offer the resources you need to go as far as your talent will take you. Build your skills focusing on specific industries and service areas while delivering unmatched client service to high-profile companies and organizations.
Work with great people and experience rewarding career opportunities. Our CPAs, advisors and dedicated staff serve clients in 50 states and internationally. Learn more at bkd.com.
Make your first play at BKD
BKD, LLP is currently seeking an intern to assist the cost segregation team located in our Merrillville, Indiana office. Cost Segregation is an analysis that generates tax savings by identifying assets embedded in a building's construction or acquisition costs which can be written off over shorter periods for tax purposes.
On-the-job training in the construction process, cost segregation, and tax law will be provided. Future opportunities for full-time employment are available for the right candidate. This is a paid internship. This internship may or may not qualify for credit. Please see your academic advisor before accepting this internship.
ID: 2021-7711