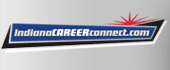 Job Information
Lebanon Utilities

Electric Engineer

in

Lebanon

,

Indiana
The mission of Lebanon Utilities is to provide our community with reliable, economical and high quality services in a friendly and courteous manner.
What we are proud to offer you:
Health Insurance (begins first day of employment)

Retirement Insurance

Health Savings Account

Dental

Vision

STD, LTD

Term & Accidental Life

Vacation Time Off

Sick Leave

Floating Holidays

Paid Holidays

Continuing Education Benefits
Job Summary:
Performs all essential duties and responsibilities.

Operates vehicles in compliance with posted speed limits

Ensures all vehicles and equipment are proper working order and operated in a safe and effective manner.

Ensures all equipment is safe to use prior to operating.

Performs all duties and responsibilities with quality and in compliance with OSHA Arrives to work on time and works diligently throughout the day.

Operates all equipment in a safe manner.

Provides Operations Manager daily reports for crew and recommends changes and/ or improvements to procedure and approach.

Demonstrates the ability to comply with all employer/department personnel policies and work rules, including, but not limited to, attendance, safety, drug-free workplace, and personal conduct.

Demonstrates the ability to effectively communicate orally with co-workers and the public, including being sensitive to professional ethics, gender, cultural diversities and disabilities.

Demonstrates the ability to competently serve the public with diplomacy and respect, including occasional encounters with irate/hostile persons.

Demonstrates the ability to occasionally work extended, weekend and / or evening hours.

Demonstrates the ability to respond swiftly, rationally and decisively to emergency situations.

Ensures all correspondence and forms follow Utilities' guidelines, are accurate, and free from errors.

Meets customer service standards and annual reporting deadlines established by the Utility Service Board.
Qualifications:
Bachelor's degree in electrical engineering.

Six to eight years electrical transmission/distribution line and substation experience with two to four years in a supervisory capacity

Some level of Business Management course work recommended

Thorough knowledge and familiarity with principles and practices of electric power line construction, maintenance, and substations required.

Strong verbal communication skills necessary in order to deal with a wide range of personalities both inside and outside the organization.

Ability to make informed immediate decisions in emergency or highly stressful situations.

A valid Indiana driver's license required. First aid and CPR certifications required.