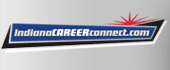 Job Information
TechTrades

Concrete Former/Finisher

in

Lebanon

,

Indiana
Job Description
Large Concrete Contractor is looking for formers and finishers for several large commercial projects.
Must have hand tools and previous experience. Must also have the ability to pass a drug test.
Ideal candidates will have the ability to:
* 1) *Check the forms that hold the concrete to see that they are properly constructed.
* 2) *Set the forms that hold concrete to the desired pitch and depth, and align them.
* 3) *Spread, level, and smooth concrete, using rake, shovel, hand or power trowel, hand or power screed, and float.
* 4) *Mold expansion joints and edges, using edging tools, jointers, and straightedge.
* 5) *Monitor how the wind, heat, or cold affect the curing of the concrete throughout the entire process.
* 6) *Signal truck driver to position truck to facilitate pouring concrete, and move chute to direct concrete on forms.
* 7) *Produce rough concrete surface, using broom.
* 8) *Operate power vibrator to compact concrete.
* 9) *Direct the casting of the concrete and supervise laborers who use shovels or special tools to spread it.
* 10) *Mix cement, sand, and water to produce concrete, grout, or slurry, using hoe, trowel, tamper, scraper, or
concrete-mixing machine.
* 11) *Cut out damaged areas, drill holes for reinforcing rods, and position reinforcing rods to repair concrete, using power saw and drills
* 12) *Wet concrete surface, and rub with stone to smooth surface and obtain specified finish.
* 13) *Wet surface to prepare for bonding, fill holes and cracks with grout or slurry, and smooth, using trowel.
* 14) *Clean chipped area, using wire brush, and feel and observe surface to determine if it is rough or uneven.
* 15) *Apply hardening and sealing compounds to cure surface of concrete, and waterproof or restore surface.
* 16) *Chip, scrape, and grind high spots, ridges, and rough projections to finish concrete, using pneumatic chisels, power grinders, or hand tools.
* 17) *Spread roofing paper on surface of foundation, and spread concrete onto roofing paper with trowel to form terrazzo base.
* 18) *Build wooden molds, and clamp molds around area to be repaired, using hand tools.
* 19) *Sprinkle colored marble or stone chips, powdered steel, or coloring powder over surface to produce prescribed finish.
* 20) *Cut metal division strips, and press them into terrazzo base so that top edges form desired design or pattern.
* 21) *Fabricate concrete beams, columns, and panels.
* 22) *Waterproof or restore concrete surfaces, using appropriate compounds.
* 23) *Install anchor bolts, steel plates, door sills and other fixtures in freshly poured concrete and/or pattern or stamp the
surface to provide a decorative finish.
* 24) *Apply muriatic acid to clean surface, and rinse with water.
* 25) *Push roller over surface to embed chips in surface.
* 26) *Polish surface, using polishing or surfacing machines
TechTrades is a skilled tradesman staffing firm. We value our hardworking craftsmen and strive to get them matched where they can be successful. We have supplied contractors and commercial and industrial companies with qualified, skilled tradesmen and technicians for over 20 years. We are able to supply manpower solutions through contract, contract-to-direct, or direct/permanent recruiting and staffing services. We offer competitive pay and a comprehensive list of benefits for our valued contract employees. Call Camille 513-746-6485
Employment Disclosure: Tech Trades, Talent LogistiX and PinPoint Resources, provides equal employment opportunities to all employees and applicants for employment and prohibits discrimination and harassment of any type without regard to race, color, religion, age, sex, national origin, disability status, genetics, protected veteran status, sexual orientation, gender identity or expression, or any other characteristic protected by federal, state or local laws.
This policy applies to all terms and conditions of employment, including recruiting, hiring, placement, promotion, termination, layoff, recall, transfer, leaves of absence, compensation and training.
Job Requirements
MUST HAVE ALL PPE INCLUDING BUT NOT LIMITED TO HARD HAT, WORK BOOTS, SAFETY GLASSES, GLOVES AND HIGH VISIBLITY VEST
Must have exerience with form construction & stripping, must be an expert tool user/scaffolding and have superior measuring skills
Must also:
Be able to lift 50lbs.
Mixing and pouring concrete.
Knowledge to inspect finished work.
Directing equipment drivers/trucks.
Posted: 6/24/2020
Category: Concrete Former/Finisher
Job Type: Contract