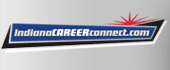 Job Information
The Kelly Group

Iron & Steel Erector

in

Lafayette

,

Indiana
Iron & Steel Erector
Jobs

Login

Lafayette, IN

Lafayette, IN, USA

Full Time
Medical, Dental, 401(k), Profit Sharing, Paid Vacation and Holidays
Email Me This Job
The Kelly Group is seeking an experiencedIron & Steel Erectorfor work inLafayette, Indiana, and the surrounding area. Candidates should have 1 to 3 years of construction experience.
The essential functions of this position include:
Ironwork and connecting steel

Structural welding

Setting up and using torches

Setting up rigging and working at heights
Other qualifications sought include:
Industrial construction experience preferred

Valid driver's license and driving record acceptable to company insurer
The Kelly Group offers a complete benefits package, including a 401(k) plan and health, life and dental insurance.
EEO STATEMENT
The Kelly Group is an equal opportunity employer, and all qualified applicants will receive consideration for employment without regard to race, color, religion, age, marital status, sex, gender identity, sexual orientation, genetic information, national origin, protected veteran status, disability status or any other characteristic protected by law.