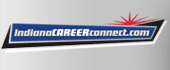 Job Information
Tenneco/Federal Mogul Motorparts

Welders- Off Shift- Starting at $18.72/hr

in

Jeffersonville

,

Indiana
Welders- Off Shift- Starting at $18.72/hr
Tracking Code:183284

Job Location:Jeffersonville, IN

Country:United States
Job Description
Benefits offered day one of employment! Overtime required during week and on weekends.
Applicants will have to pass a Background Check and a Drug screen upon job offer.
POSITION SUMMARY: Apply appropriate welding process to meet specifications, inspect and repair welds as needed to support the production and assembly of exhaust pipe components. Perform as an active team member in performing other tasks within the cell. Participate in cell level BOS meetings.ESSENTIAL DUTIES AND RESPONSIBILITIES:Handle materials and tools, set-up complete appropriate weld processes and inspect all welds and products to assure weld specifications are met.Perform as a team member of a cellular operating group, which requires the ability to learn, perform and rotate to other workstations within the cell.Perform the above within acceptable quality, quantity, performance and safety standards.Perform safety checks and preventative maintenance on welding equipment to assure good, safe working conditions and complete daily forms. Apply appropriate welding process to weld and repair welds on parts per specifications.Employee must perform his/her job within acceptable safety, environmental, quality, productivity and performance standards as outlined in plant policies, handbooks and applicable work instructions.Overtime as required/requested. ADDITIONAL DUTIES AND RESPONSIBILITIES:Obtain supplies and parts required doing the job and performing proper setup of welding power supplies and controls.Inspect all welds to assure each meets quality standards, and troubleshoot problems.Assist other employees in cell group when welding is not requiredClean welding station and maintain neatness in the surrounding work areas.Assist the team in 5S advancementsAssist in the implementation of Lean Principles.*This list may not be all-inclusive and may include other duties as assigned by the supervisor.
Required Skills
EDUCATION/EXPERIENCE:Knowledge and skills of five welding processes. 1) Fuel Gas, 2) Stick Electrode, 3) Gas Metal Arc, 4) Gas Tungsten Arc, 5) ResistanceAbility to set up welder, apply appropriate weld process, inspect weld and make necessary adjustmentsAbility to read and understand work orders, directions, charts, forms and safety regulationsPossess a high school diploma or GEDAbility to correctly use and read various gaugesAbility to work well with other employees in a team conceptWORK ENVIRONMENT:Confined work spacesWeld flashesHigh noise levelsVarying temperatures (hot to cold)Welding fumes and smokeFast pacedBuffing/grinding dust in some areasPHYSICAL DEMANDS:Extensive sitting, standing, walking, bending, stooping, torso twisting, hand and arm motionManual dexterityAbility to lift 50 lbs.Ability to tolerate extreme hot temperaturesGood visual acuity
We are an equal opportunity employer. Employment selection and related decisions are made without regard to gender, race, age, disability, religion, national origin, color, gender identity, sexual orientation, veteran status or any other protected class.
Tenneco/Federal Mogul Motorparts