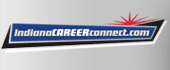 Job Information
Service Experts

2019-2038

in

Jeffersonville

,

Indiana
Under direct supervision of Licensed Plumber, assists in the assembly, installation, or repair of pipes, fittings, or fixtures of heating, water, or drainage systems in accordance to specifications and plumbing codes. Works under the direction of the Licensed Plumber
High School diploma or equivalent with training or experience in construction trades with a preference for plumbing system work.

Demonstrated mechanical aptitude and the ability to operate all necessary tools and equipment.

Proficient and able to operate all necessary tools and equipment to perform various plumbing projects.

Working proficiency in basic mathematics and metric and standard measurements.

Ability to reading wiring diagrams and troubleshooting problems with plumbing systems and equipment

Familiar with the HVAC industry is preferred.

Valid driver's license with acceptable driving record.

Available to work flexible hours and on-call shifts as needed.

Ability to stand and walk and to climb ladders and attic stairs and to maneuver in attics, basements, and crawl spaces. Ability to continually climb, balance, stoop, kneel, crouch, and/or crawl.

Ability to work in a variety of environmental conditions, including but not limited to the following: hot, cold, outdoor, indoor, dry, humid, slippery surfaces, heights, and congested areas.

Ability to safely climb 300lb load capacity rated ladders.

Natural or corrected vision to see and focus for close, distance, peripheral vision with normal depth perception.

Hand/eye coordination

Ability to lift up to 100 pounds with assistance and ability to lift and carry items weighing up to 50 pounds.

Assists Plumber or Licensed Plumber in maintaining and repairing plumbing systems carrying water, steam, chemicals and fuel in heating, cooling, lubricating and other process piping systems by replacing defective washers, replacing or mending broken pipes, or opening clogged drains.

Under direction supervision, may repair or replace plumbing fixtures; test joints and pipe systems for leaks, open clogged drains, measure, cut, thread, bend, ream and install pipe and pipe fittings.

As directed, Assembles pipe sections, tubing, or fittings, using couplings, clamps, screws, bolts, cement, plastic solvent, caulking, or soldering, brazing, or welding equipment.

Cuts openings in structures to accommodate pipes or pipe fittings, using hand or power tools.

Measures, cuts, threads, or bends pipe to required angle, using hand or power tools or machines such as pipe cutters, pipe-threading machines, or pipe-bending machines.

As directed, installs underground storm, sanitary, or water piping systems, extending piping as needed to connect fixtures and plumbing.

In conjunction with the Plumber or Licensed Plumber, ensures company property, vehicles, and tools are being used, maintained and properly accounted for.

Represents the company professionally, honestly, and ethically in all business matters and activities.

Performs similar/other duties as needed or assigned.
Requisition ID: 2019-2038
Street: 2999 Industrial Parkway
Posting Title: Plumber Trainee