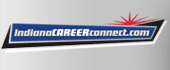 Job Information
Suez-Na

Union Painter

in

Indianapolis

,

Indiana
WE'RE LOOKING FORUnion Painter
Employment typeTemporary / Fixed-Term
Location
Indianapolis, INDIANA
United States
Reference Numberreq19008
Who we are?With 90,000 people on five continents, SUEZ is a world leader in smart and sustainable resource management. We provide water and waste management solutions that enable cities and industries optimize their resource management and strengthen their environmental and economic performances.
SUEZ in North America operates across all 50 states and Canada with 6,700 employees dedicated to environmental sustainability and smart and sustainable resource management. The company provides drinking water, wastewater and waste collection service to 6.4 million people on a daily basis; treats over 600 million gallons of water and over 450 million gallons of wastewater each day; delivers water treatment and advanced network solutions to 16,000 industrial and municipal sites; processes 55,000 tons of waste for recycling; and rehabilitates and maintains water assets for more than 4,000 municipal and industrial customers. The company is a subsidiary of Paris-based SUEZ.
Who are we looking for?Fill in the required profile here. For example:
Level of training
Number of years of experience
Expected skills and knowledge Master's Office / software package Languages (basic, intermediate, fluent, professional, bilingual)
Other important qualities
What will you be doing?
This position is for a current or potential union painter in good standings
with the IUPAT. Work may be physically
strenuous requiring good or corrected vision, climbing, stepping, kneeling,
reaching, lifting, and other duties as required in the process of painting/coating/lining.
Painters must:
Perform all necessary work to complete a project.
Know how to perform all appropriate surface preparation procedures
for painting.
Know the differences among the different types of application
equipment.
Be able to handle the required ladders and equipment.
Be able to easily climb the required ladders.
Know how to brush, roll, spray, water blast, abrasive blast
and other painting duties.
Be able to lift up to 100lbs.
Be able to work at various heights.
We are an Equal Opportunity/Affirmative Action Employer. All qualified applicants are encouraged to apply without regard to race, color, religion, gender, sexual orientation, gender identity, national origin, protected veteran status or status as an individual with a disability.
Suez-Na