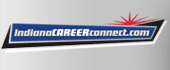 Job Information
Samsun Mechanical, Inc.

Technician HVAC/Refrigeration

in

Indianapolis

,

Indiana
Samsun Mechanical has immediate HVAC/R Service Technician(s) positions available.
Please apply today via the link, and/or we always welcome in-person applicants!
Job Description:
The Commercial/Industrial HVAC/R Service Technician will work with numerous system parts and mechanisms, to maintain, diagnose and correct HVAC/R system problems. This includes replacing parts and adjusting system controls for better performance by using special tools and diagnostic equipment. Ideal candidates will need to have knowledge of HVAC/R equipment and know the proper service procedures needed to make repairs to equipment in the RETAIL/SUPERMARKET ENVIRONMENT .
Job Duties:
Build strong customer relationships; build knowledge and understanding of new and existing customer needs/expectations.

Provides preventive maintenance on heating, cooling and refrigeration systems.

Troubleshoots units that are not working and replaces parts that are defective.

Performs related work as assigned.

Repair of refrigeration, air conditioning, heating, control systems, and humidity and temperature control systems.

Troubleshoot and repair all electrical and mechanical components of HVAC/R equipment.

Provides startups and troubleshooting for a variety of commercial HVAC/R systems, meets with customers, evaluates their needs and makes recommendations.

Troubleshooting, diagnosis, and repairing of commercial/ industrial refrigeration, air conditioning and multi-zone heating and cooling systems.

Ability to effectively communicate information and respond to questions in person-to-person and/or small group situations with internal and external customers.

Ability to thrive in a fast-paced, customer-focused work environment; ability to balance workload with technicians' and customers' needs.

Ability to establish rapport with customers.

Ability to maintain confidentiality and use discretion with information.

Ability to read and understand documents such as policy manuals, safety rules, and procedure manuals.

Ability to write routine reports and correspondence.

Ability to utilize common-sense understanding in order to carry out written, oral, or diagrammed instructions.

Ability to take timely action to effectively solve problems, using established policies and procedures.

Job Requirements:

Minimum 2years' experience servicing commercial and industrial HVAC/R equipment (less experience considered based on schooling/other)

Completion of H.S./GED

EPA Universal Certified

Valid Drivers License, with no suspensions in the last 3-5years

Preferred Qualifications:

Experience with HVAC/R controls: Novar, Emerson/CPC, Danfoss

Experience with Parallel Rack Systems

Completion of Trade/Vocational School

Experience servicing the following type of equipment: Walk-in Coolers/Freezers, Supermarket Low Temp Cases, Supermarket Medium Temp Cases, Parallel Rack Systems, Direct Digital Controls, Warehouse & Storage Facilities, Medical/Laboratory Refrigeration Equipment, Walk-in/Reach-In Freezers/Coolers, Ice Machines, Commercial Food Service Equipment, Furnaces, Heat Pumps, Air Conditioners, Packaged Roof Top Units, Air Handlers, Air Curtains, and Exhaust Fans. (Again, a majority of our clientele is in the Supermarket industry... so experience in this industry is a plus)