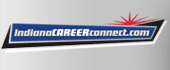 Job Information
Medxcel Facilities Management

Supervisor Facilities -Hospital - 2nd Shift

in

Indianapolis

,

Indiana
Medxcel team members join together to serve our ministries across the country with highest level of care and safety. When you become a part of the Medxcel family you are part of a team who makes an impact day after day in the healthcare setting. Creating a healing and safe environment is our number one priority. In times of great change, we focus on the consistent care of our healthcare professionals and patients.
Looking for the right company that treats employees with dignity and respect and consistently rates high in employee engagement? You will not want to miss hearing about our amazing employee benefits!
The Supervisor Facilities will provide general and day-to-day direction staff for Medxcel within the Facilities Department of St. Vincent - Indianapolis, IN. He or she will also provide overall planning and assists in setting the strategic direction to achieve operational and financial goals for all safety, utility and building systems. This position maintains physical plants at peak efficiency and minimum cost by performing such duties as preventive and corrective maintenance scheduling, energy management and regulatory compliance. The Supervisor Facilities will ensure that regulatory and safety compliance is appropriately documented. This is a second shift position 3:00 to 11:30 pm M-F.
Facilities Operations Support:
Develops strategic and operational policies and plans and executes strategic plans

Develops and oversee staffing, training, scheduling, budgeting in the Facilities Management department

Establishes a safe work environment for employees by performing safety audits and inspections, conducting safety-related training, and maintaining on-going communications with employees

Manages building operations and maintenance, plans and operations, furniture and equipment inventories, utility operations, energy management, and grounds maintenance

Oversees major infrastructure repair and renovations projects by identifying and managing vendors/contractors, including bid process, contract compliance, and vendor/contractor performance

Acts as the liaison for all remodeling, renovation and construction projects as it relates to product standards, design standards, scheduling shut-downs and system interruptions

Communicates with customer, vendors, internal and external partners on the status of work and issues effecting services

Reviews and authorizes purchase requests to ensure service agreements are met and maintenance services are in compliance with procedures and budgets

Maintains external relations related to Facilities Management including government relations, local, State and Federal regulatory agencies, The Joint Commission (TJC), insurance carriers, and others as needed

Ensures that facilities are maintained, secured, renovated and constructed according to departmental/organizational policies, procedures, plans and initiatives

Assists with the development of and compliance with departmental budgets, including capital, operating and construction budgets

Ensures continued compliance with all Federal, State and local regulations and TJC standards

Collects, compiles and audits regulatory compliance documentation

Works directly with vendors and Purchasing to request proposals for repairs, maintenance and capital improvements.

Directs the daily assignment of work to ensure safe and efficient plant operations
Continuous Improvement:
Serve as change agent throughout the organization

Identify opportunities for process improvement
Leadership:
Lead and guide lead(s) to obtain optimal performance and operational excellence

Ensures appropriate staffing coverage to support safe and efficient plant operations

Manages staffing, performance evaluation and training activities, and assists with capacity planning for staff and contract labor

Represents the company with internal and external customers and sets the example for exceptional customer service
Education:
Requirement of High school diploma or equivalent

Bachelor's degree in Business Administration, Engineering or related field preferred
Experience:
Five years' experience in the maintenance and operation of a physical plant and/or building maintenance for a large facility required

Three years' experience in a large, multi-campus healthcare system preferred

Three years' supervisory experience preferred

Knowledge and experience with Joint Commission, NFPA, state and federal regulations for healthcare facilities preferred

Competencies:

Computer skills - Proficiency in basic MS Office programs and web-based work order systems

Demonstrated general knowledge of plant operations systems

Problem solving—the individual identifies and resolves problems in a timely manner and gathers and analyses information skillfully

Quality management—the individual looks for ways to improve and promote quality and demonstrates accuracy and thoroughness

Planning/organizing—the individual prioritizes and plans work activities, uses time efficiently and develops realistic action plans

Ability to Adapt – the individual will need to adapt quickly to changes in scope or direction and be flexible to adopting changes quickly

Excellent communication and interpersonal skills with ability to communicate across all levels of the organization, including technology, tools, and processes

Strong analytical abilities for understanding and interpreting building system documents, prints and layouts are required

In-depth knowledge of boilers, chillers, pumps and water systems

Critical thinking skills

Decisive judgment

Ability to delegate tasks, follow up on assigned tasks and report on progress of work

Ability to train others on technical components, applicable regulations and internal procedures to ensure efficient and safe plant operations

Ability to work with minimal supervision

Must be able to work in a stressful environment
#MFMBM
ID: 2021-10945
External Company URL: www.medxcelfm.com
Telecommute: No