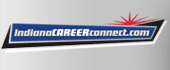 Job Information
CyberCoders

Superintedent - Plumber or HVAC, Multifamily

in

Indianapolis

,

Indiana
Superintedent - Plumber or HVAC, Multifamily Superintedent - Plumber or HVAC, Multifamily - Skills Required - Plumbing, HVAC, MEP, IMC, IBC, IPC, Effective Communication, Microsoft Suite
If you are a Superintedent with experience, please read on!
What You Will Be Doing
Overview
The role of Superintendent I is critical to ensuring that all our projects achieve first time quality with adherence to our Quality Standards and building codes.
Responsibilities
First Time Quality (40%)
Efficiently manage first-time quality and code compliance through job site team
Precisely perform daily verification of install per design with inspections per our Quality Standards, create punch lists
Diligently track rework
Manage Work Scope & Budgets (20%)
Deliberately execute production plans and schedules, including manpower, logistics, equipment, and safety
Carefully manage work scope and budgets; piece rate and hourly reporting
Efficiently utilize labor and material through planning and leadership
Timely communication of change order needs to Project Manager
Consistently generate Daily Log reports, providing details for the entire production team to clarify job site needs and to document job site activities and communication
Vigorously oversee material logistics, staging and movement, job site inventory management, and equipment/tool needs
Proactive Communication (20%)
Professionally and effectively communicate with builder and customer representatives; punctually attend meetings as required
Diligently meet agreed-upon schedules and budgets
Clearly set expectations for quality and productivity needs with crews in the Daily Huddle
Culture (20%)
Actively engage in Workforce Development; lead by exampleour code of conduct and Core Valuesrepresenting us professionally
Responsibly lead projects to achieve no injuries or accidents due to non-compliance or careless behavior
Proactively ensure job site safety
Consistently achieve high levels of employee engagement through effective leadership and management of projects so that employees have a sense of pride in the work and maximize their earning potential
Directly assist in retaining and developing talent
ORGANIZATIONAL BEHAVIORAL COMPETENCIES
Build something that matters
Do whats right; be honest and fair
Build strong relationships
Share in the company successes
POSITION COMPETENCIES
Strategic Orientation Approaches daily tasks perceiving how each aspect complements the big picture of the project and organization as a whole
Accurate Performs all duties with careful precision and expertise to ensure quality
Analytical Achievement Driven through careful analysis of ideas, systems, and processes to meet goals and achieve outcomes
Independent Problem solves and makes risk appropriate decisions to accommodate the fast-paced nature of the position
Agile Efficiently adapts to the changing requirements and directions of fast-paced work and constantly evolving business
WORKING CONDITIONS
Exposed to outdoor weather conditions including rain, humidity, snow, wind, cold, and heat.
The environment may include very loud noises, working near mechanical and moving parts, working at various heights, and small, awkward, confining work spaces.
There is the possibility of inhalation of fumes and airborne particles as well as risk of electrical shock and vibrations.
Must be able to do the following activities for most of the workday: stand, walk, use hands or fingers, handle or feel, reach with hands and arms, stoop, kneel, crouch or crawl, see, talk and hear. (
Must be able to climb or balance regularly.
Near constant lifting or carrying of items of various weight, typically up to 10 pounds most of the day. Capable of lifting at least 50 pounds on occasion. (
Manual dexterity sufficient to reach/handle items, work with the fingers and perceive attributes of objects and materials. (
Wear job site specific personal protective equipment and able to lift at least 50 pounds
Travel to out of town/out of state projects
HOW YOUR PERFORMANCE WILL BE EVALUATED
Attitude
Initiative
Quality and Quantity of work
Customer and our partner satisfaction
Attendance
Safety
This job description in no way states or implies that these are the only activities to be performed by the associate occupying this position. Associates will be required to follow any other job-related instructions and to perform any other job-related responsibilities requested by their supervisor.
Qualifications
Clear, effective communications skills both written and verbal
Aptitude for prioritizing and coordinating a variety of tasks
Independent and proactive problem-solving and critical thinking
Disposition for accuracy, attention to detail, and organization
Ability to accurately and efficiently enter data
Proficient in using basic office equipment
Mastery of entire Microsoft Suite plus Internet and email
Ability to investigate, gather information, and be self-sufficient
4 year ME/BCM degree and 2 years min. MEP-specific work experience OR 5 years minimum construction experience with 2 years MEP-specific and proven leadership ability required
Competent in IMC, IBC, IPC and how that translates into field installation and application
Strong understanding of construction methods and construction document interpretation
A desire to grow and be challenged
Competent in job site record keeping and communication methods such as Daily Logs, toolbox talks, Change orders, Daily Huddles, and material receiving
What You Need for this Position
Plumbing

HVAC

MEP

IMC

IBC

IPC

Effective Communication

Microsoft Suite
What's In It for You
Competitive salary & benefits!
Great bonus!
Great culture
So, if you are a Superintedent with experience, please apply today!
Applicants must be authorized to work in the U.S.
CyberCoders, Inc is proud to be an Equal Opportunity Employer
All qualified applicants will receive consideration for employment without regard to race, color, religion, sex, national origin, disability, protected veteran status, or any other characteristic protected by law.
Your Right to Work – In compliance with federal law, all persons hired will be required to verify identity and eligibility to work in the United States and to complete the required employment eligibility verification document form upon hire.
Superintedent - Plumber or HVAC, Multifamily IN-Indianapolis MR7-1571619
CyberCoders