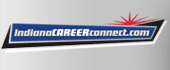 Job Information
VIVA USA Inc

Site Installation Technician

in

Indianapolis

,

Indiana
Req Ref No: MDINSI4 Location: Indianapolis, IN Duration: 6.0 months
Description
Description:
Client Smart Infrastructure:
This position assists with equipment installation, trial runs, investigative tests, repairs, and overhauls of a variety of systems, including building automation/HVAC, fire alarm, and security systems. Activities include installation and check-out of electric and electronic components, conduit, wire, and cable while keeping records and documentation. This position will also provide on-site product and service training to the customer. Responsibilities:
Perform installation and check-out of electric and electronic components for systems associated with automatic building control, fire management, security CCTV, audio, and energy management. Perform preventive maintenance and routine inspections. Install conduit, wire, cable, and devices including panels, sensors, and components. Perform wiring check-out and assist with system start-up. Perform tasks related to panel fabrication. Disconnect and dismantle electric/electronic instruments, panels, sensor, etc. Troubleshoot wiring issues. Coordinate with staff about the requirements for material and supplies to ensure timely delivery to the job site. Provide input on and assist with the preparation of as-built drawings. Provide instructions to customers regarding proper operation of products and services. Adhere to local, corporate, and OSHA safety policies and procedures. Qualifications:
High school diploma or state-recognized GED; Associate degree preferred Thorough understanding of electrical codes, requirements, and efficient installation methods and practices Experience installing low voltage controls systems; 1+ years preferred Ability to read and understand design and construction documents Ability to work in a variety of circumstances, including climbing ladders, scaffolds, and high-lift equipment; working in ducts, crawl spaces, roofs, basements, above ceilings, and in outside/inside/heat/cold/day/night conditions Must be able to differentiate types/colors of wire Must be able to use hand tools, laptop, email, smartphone, and tablet Must be able to carry and move equipment and tools weighing up to 75 pounds unassisted Ability to work in a team environment providing dedicated support to our customers Proficient in Microsoft Office (Word, Excel and Outlook) Good verbal and written communication skills in English
VIVA is an equal opportunity employer. All qualified applicants have an equal opportunity for placement, and all employees have an equal opportunity to develop on the job. This means that VIVA will not discriminate against any employee or qualified applicant on the basis of race, color, religion, sex, sexual orientation, gender identity, national origin, disability or protected veteran status.