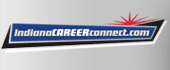 Job Information
Sallie Mae

Senior Digital Product Owner - Native Apps

in

Indianapolis

,

Indiana
Senior Digital Product Owner - Native Apps
Newton, MA
Who we are:
Sallie Mae is proud to help Americans aspiring to create the life they imagine—whether that means helping them make college happen, or other endeavors they pursue to invest in their future. Our colleagues across departments and across the country are united in our passion and our customer-first approach. Whether you want to join a growing company, be part of an agile workforce, or gain new skills—you're in the right place.
What You'll Contribute
We are on a mission in powering confidence as students begin their unique journey on higher education. As the leader in private student lending, we believe in helping students, parents, and families better navigate this critical stage of life through a simple, easy to understand process that provides insights to stay informed and is also reassuring to make the right choices.
If you are savvy with mobile apps and passionate about building world class digital experiences leveraging industry leading mobile and IoT technologies, then the Senior Digital Product Owner (PO) role is the right one for you. The ideal candidate will be leading the development of our native apps and partner closely with technology teams to adopt personalized and differentiated experiences. You must be digitally minded, curious, and eager to shape and evolve Sallie Mae's native apps. As a member of the agile team, you will be the linchpin between the product and development teams and a key decision maker in guiding our product roadmaps. You will build and cultivate relationships outside the team to ensure the customer is at the center of all executional decisions.
This role can be performed in a hybrid location capacity, meaning a mix of in person and remote work arrangements.
What You'll Do
Description % of Time
Quality & Continuous Improvement
Elaborates backlog items into user stories for implementation before the iteration, during iteration planning, or during the iteration. Maintains the flow by monitoring the stories and acceptance criteria written by members of the team.

Accepts stories as done. This includes validation that the story meets acceptance criteria and has the appropriate, persistent acceptance tests, and that it otherwise complies its Definition of Done (DoD). In so doing, the PO also assures a level of quality, focusing primarily on fitness for use.

Understands the scope of the upcoming enabler work and needs to collaborate with System and Solution Architect/Engineering (or design leads and UX) to assist with decision-making and sequencing of the critical technological infrastructures that will host the new business functionality.

Participates in the Iteration Retrospective, where the teams gather to improve their processes, and are active in the Agile Release Train's (ART's) Inspect and Adapt (I&A) workshop.

Continually strives for process improvements - how to make things faster and more efficient – Best utilization of tools and communication channels at hand.– Best utilization of tools and communication channels at hand.
35%
Collaboration
Incorporates design thinking and analytics into product design, and continuously explores tools promote insight and understanding, such as story maps, personas, empathy maps, and customer journey maps.

Collaborates with their team to detail stories with acceptance criteria and acceptance tests.

Collaborates with designers, writers, and UX partners to ensure delivery of brand styles and expected user experience.

Functions as the primary contact for the stakeholders and business owners for the mobile backlog.

Works with compliance and legal partners to ensure the work is meeting regulation guidelines.

Provides an essential role in the team demo, reviewing and accepting stories. They also participate in the Iteration Retrospective, where the teams gather to improve their processes and are active in the Agile Release Train's (ART's) Inspect and Adapt (I&A) workshop.
25%
Planning
Builds and maintains the team backlog with input from System Architect/Engineering and other stakeholders.

Works with Product Managers to groom and prioritize an active backlog, prioritizing business and customer outcomes; facilitates a healthy team dynamic with respect to priorities and scope.

Drafts the team's specific objectives for PI, defines iteration and stories and accepts iteration increments throughout the PI.

Joins in with story definition, providing the clarifications necessary to assist the team with their story estimates and sequencing.

Manages story elaboration for the team and accepts stories into the backlog.

Collaborates with their team to detail stories with acceptance criteria and examples in the form of acceptance tests and works with the team to agree on accepted story completion.

Supports the team with escalation and resolution of impediments.

Understands the scope of the upcoming technical enabler work and collaborate with System and Solution Architect/Engineering to assist with decision-making and sequencing of the critical technological infrastructures that will host the new business functionality.
25%
Leadership
Leads mobile/IoT technology product teams. Contributes execution of strategic vision and roadmap for the Native Mobile Apps and emerging technologies

Demonstrates a deep understanding of the product(s) and associated business areas. Prioritize, schedule, and deliver our new mobile capabilities for student loans and banking products.

Continuously measures success of the mobile banking product through customer satisfaction, quality, speed to market and adoption of industry best practices.

Builds and maintains strong business support from team members to promote a consistent approach to decisions/impacts and client propositions. Drives connection across all appropriate partners.

Assists Product Manager(s) in program backlog refinement and prep for PI planning and plays a significant role in the planning event itself. Review and contribute to the program vision, roadmap, and content presentations.

Communicates the roadmap and vision to the technology delivery team(s).
15%
The above information is intended to describe the general nature and level of work performed by employees assigned to this job; it is not designed to contain or be interpreted as a comprehensive inventory of all duties, responsibilities and qualifications required of employees in this role.
Required Qualifications:
What You Need to Succeed
Being focused on our customer helps us to deliver a lasting impression and instill trust. Through collaboration and teamwork, we are able to communicate effectively across departments leading to better decision quality. We hold ourselves to the highest standards ensuring accountability in all we do to deliver on our mission and shared values.
What You Have
Minimum:
• BS in a technical field or equivalent work experience
• 5+ years' experience in an Information Technology or analyst role interfacing between the business and IT
• 3+ years' experience on an Agile team, or in a project management or similar role within an agile organization
• 3-5 years demonstrated achievement ins ownership of customer facing mobile products
• Hold or obtain PM/PO Scaled Agile certification within first 6 months of hiring
• Lead your team(s) to deliver high quality solutions while adhering to architectural guidelines
• Persistently unravel seemingly complex problems and get to the root problem or challenge the status quo
• Comfortable working with the technology and Agile delivery teams to develop new product capabilities and solutions
• Act as primary liaison with stakeholders, business owners, an IT partners, as well as other product owners
• Effectively communicate and collaborate with partners across all levels of the organization
• Ability to protect the team and build trust with stakeholders. Prioritize work to align to the strategic direction and initiatives outlined in the Epic and product roadmap
• Identified and communicates dependencies and blockers and communicates them to their agile train and product management team
• Desire to continuously refine and improve the product and workflow for optimal delivery to the customer
• Be competent in using ADO (or equivalent agile tool) and all other tools to manage backlog and track progress
• Accountability - Hold self and others accountable to meet commitments.
• Collaboration - Build partnerships and work collaboratively with others to meet shared objectives.
• Communication - Develop and deliver multi-mode communications that convey a clear understanding of the unique needs of different audiences.
• Customer focus - Build strong customer relationships and delivers customer-centric solutions.
• Decision quality - Make good and timely decisions that keep the organization moving forward.
• Instill trust - Gain the confidence and trust of others through honesty, integrity, and authenticity.
Preferred:
• Content Management System experience
• Adobe Experience Manager (AEM) experience
• Search engine optimization experience
• Experience working with Brand, Marketing, User Experience, and User Interface Design teams
What You'll Get at Sallie Mae:
Comprehensive Compensation and Healthcare Benefits (Medical, Dental, Vision plans)

Financial Well-being : 401(k) company match, employee stock purchase plan, and basic life insurance and short-term disability are provided to employees at no cost

Work/Life Balance : Paid time off, time off to volunteer, and tuition reimbursement. In addition, after 6 months of employment, primary caregivers receive 12 weeks of 100% fully paid time off and secondary caregivers are eligible for 4 weeks of 100% fully paid time off, for birth or adoption

Wellness : Fitness centers/gym subsidies, free Fitbits with step challenges, and wellness education
Sallie Mae is proud to be an equal opportunity (EEO) employer. All qualified applicants will receive consideration for employment without regard to race, color, religion, sex, gender, sexual orientation, national origin, age, genetic information, gender identity, disability, Veteran status or any other characteristic protected by federal, state or local law. If you'd like more information about your EEO rights as an applicant, please click here. EEO is the Law Supplement. Click here to view the U.S. Pay Transparency Policy.
Sallie Mae