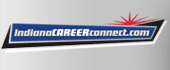 Job Information
CBRE

Property Cond Assess Reviewer

in

Indianapolis

,

Indiana
Property Cond Assess Reviewer
Job ID
14548
Posted
04-05-2021
Service line
Advisory Segment
Role type
Full-time
Location(s)
Los Angeles - California - United States of America, San Diego - California - United States of America, Washington - District of Columbia - United States of America, Orlando - Florida - United States of America, Atlanta - Georgia - United States of America, Chicago - Illinois - United States of America, Indianapolis - Indiana - United States of America, New York City - New York - United States of America, North Amityville - New York - United States of America, Charlotte - North Carolina - United States of America, Oklahoma City - Oklahoma - United States of America, Nashville - Tennessee - United States of America, Dallas - Texas - United States of America, Seattle - Washington - United States of America
Provides quality control of reports written by Property Condition Assessors, manages technical staff activities and client accounts to achieve the company's strategic business objectives. Key project delivery focus areas include scope, budget, schedule, quality and risk management. May conduct site visits to assess condition of properties.
Characteristics of responsible projects:
Complexity: High
Risk: High, Including team quality audit accountability
Purpose: Including but not limited to debt, agency scope, high risk equity, lease termination, specialty scope.
Type of Assets: High-rise office building, complex industrial sites, multi-family, etc.
Documents and prepares bids and proposals in response to RFPs, and engages in any follow-up, as needed. Uses technical knowledge and experience to review/audit reports completed by Assessors to ensure company and client protocols are met and content accurately describes the asset, prior to finalization and delivery to clients. Interacts regularly with client(s) to ensure that goals and objectives are established and achieved. Develops and implements action plans to correct variances. Anticipates and responds to the client's needs and concerns.
Manages large portfolios of projects from start to finish including bidding, managing costing, set up of work orders, ensuring assignment of field staff, meeting project deadlines, reviewing reports and delivering final product to client. May act as subject manager expert in area of expertise may include Seismic, ADA, MEP, or other specialties.
No formal supervisory responsibilities in this position. Mentors and coaches team members to further develop competencies. Leads by example and models behaviors that are consistent with the company's values. Provides informal assistance such as technical guidance, and/or training to coworkers. May coordinate and assign tasks to co-workers within a work unit and/or project.
Bachelor's degree (BA/BS) in architecture, engineering, or construction management or equivalent combination of education and experience.
8-10 years commercial building evaluation or commercial design experience with a general understanding of all building systems: site work, structural, building envelope, and MEP. Experience interfacing directly with clients.
Certification as either a Professional Engineer or Registered Architect preferred.
Ability to comprehend, analyze and interpret business related documents and offer strong business solutions to clients. Excellent written and verbal communication, interpersonal, consultative and exceptional customer service skills and the ability to problem solve. Ability to effectively respond to sensitive issues, complex inquiries or complaints from clients, co-workers, supervisor and/or management.
Requires advanced knowledge of financial terms and principles. Ability to calculate intermediate figures such as percentages, discounts, and commissions. Conducts advanced financial analysis.
Excellent time management and organizational skills. The position requires simultaneously managing electronic deliverables for several ongoing assignments.
Ability to motivate and negotiate effectively with key employees and client groups to take desired action.
CBRE, Inc. is an Equal Opportunity and Affirmative Action Employer (Women/Minorities/Persons with Disabilities/US Veterans)
CBRE