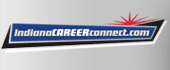 Job Information
American Structurepoint

Project Manager

in

Indianapolis

,

Indiana
American Structurepoint is constantly defining the built environment by creating an atmosphere of creativity, responsibility, diversity, accountability, and entrepreneurship. We believe that innovation comes from a constant flow of diverse ideas. The phrase "because that's how we've always done it" is never a part of our conversations. We encourage our experts to try new things and explore ideas that can help our clients achieve their goals, even if those ideas are unconventional. We are looking for innovative, creative, and passionate professionals who seek excellence in all they do to serve their clients. We invite you to explore the following exciting opportunity to join our team:
Group: Structural
Position: Project Manager
Location: Indianapolis, IN
We offer the opportunity to work in a team-oriented, multi-discipline environment to produce exciting, diverse projects using state-of-the-art software. Our Project Managers oversee all aspects of our structural design projects and are responsible for their successful execution and delivery. They are expected to have sufficient project experience, technical expertise and communications skills to represent American Structurepoint in a positive and effective manner with clients, governmental agencies and the general public. They are expected to set an example for production staff by properly complying with all company and group policies and procedures. Project Managers work under the direction and mentoring of Structural Project Directors and the Group Leader.
Directing the work/mentoring production staff for maximum productivity & profitability

Meeting with existing and prospective clients to coordinate new project opportunities

Creating and nurturing client relationships focused on developing profitable repeat work

Developing fee proposals, including preparation of scopes of work, determination of structural fees, coordination of marketing/resume materials and coordination of contracts

Developing project plans and budgets including all staffing and resource needs

Planning and conducting internal and external project meetings

Taking full ownership of, and managing all aspects of, projects from conception to completion

Preparing preliminary designs and selecting appropriate structural systems

Troubleshooting analysis problems

Monitoring projects to confirm milestones, deadlines, and profitability targets are met

Monitoring scope creep to determine if additional services are warranted

Controlling revenue recognition and billing in accounting software for assigned projects

Performing quality control and constructability reviews

Completing project closeout requirements (financial, archiving, marketing, lessons learned, etc.)

Monitoring staffing/resource needs and reporting up to Group Leader

Collaborating with other Project Managers to manage workload distribution and project resources to ensure appropriate staffing of projects

Recruiting and interviewing job candidates

Providing regular performance feedback and coordinating and administering annual performance reviews of Staff engineers and Project engineers

Promoting ASI services and reputation in local markets by participating in appropriate industry, professional, and community organizations.

Bachelor's Degree or above in Civil Engineering (structural emphasis preferred)

Passed either the NCEES Principles and Practice of Engineering (PE) exam or the NCEES Structural Engineering (SE) exam (SE preferred)

Possess engineering licensure in at least one state with ability to get reciprocity in Indiana within 6 months

Minimum of 7 years of relative experience (Up to 1 year of an advanced degree can be considered part of the relative experience)
ID: 2020-1420
External Company URL: www.structurepoint.com
Street: 9025 River Road