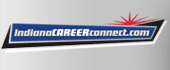 Job Information
Indy Gov

Program Manager Local Projects Construction

in

Indianapolis

,

Indiana
Program Manager Local Projects Construction
Print (http://agency.governmentjobs.com/indianapolis?jobID=2910452&sharedWindow=0)
Apply
Program Manager Local Projects Construction
Salary
$56,000.00 - $84,000.00 Annually
Location
1200 S. Madison Ave., IN
Job Type
Full Time
Department
Department of Public Works Engineering - Dry Side
Job Number
05655
Description

Benefits

Questions
Position Summary
Position responsible for assisting the Administrator in overseeing all of the critical operational functions in the Construction Services section. The position effectively assists in managing department Senior Project Managers and Project Managers in general engineering activities related to construction on locally funded transportation, environmental, traffic and storm water projects throughout Marion County.
Position Responsibilities
Assists the Administrator in overseeing construction program management of locally funded multi-modal, transportation, structural, and stormwater projects. Provides staff supervision and technical assistance in construction specification and plan interpretation, construction scheduling, planning, and construction materials. Assists the Administrator in ensuring that all construction management activity is performed on schedule, within budgetary limits, and in accordance to current statutes, ordinances, specifications and contract requirements. This list of duties and responsibilities is not intended to be all-inclusive and may be expanded to include other duties or responsibilities that management may deem necessary from time to time.
Qualifications
Technical Degree/Certification of five plus (5+) years of equivalent experience. The position requires extensive knowledge of City, State, and FHWA policies and specifications as they relate to construction of City infrastructure. The position requires excellent oral and written skills in addition to excellent conflict resolution skills.
Independent Judgment
This position requires a high degree of initiative and independent judgement. Critical and often times swift decisions will have to be made without the guidance or benefit of direct supervision. Decisions can impact the City of Indianapolis, City officials and policies.