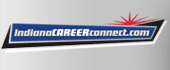 Job Information
WSP-Parsons Brinckerhoff

MEP Engineer (ID# 48831)

in

Indianapolis

,

Indiana
MEP Engineer (ID# 48831) Indianapolis, IN
Category: Mechanical
Job Type: Full Time
Minimum Experience: 10
Required Education: Bachelor's Degree
Job Description
Be involved in projects with our Construction Services Team and be a part of a growing organization that meets our client's objectives and solves their challenges.
At WSP, we are driven by inspiring the right people to be part of our future-focused business objectives. Our devotion to teamwork has allowed us to build communities and expand our skylines. Here at WSP, anything is within our reach and yours as a WSP employee. Come join us and help shape the future!
WSP is currently initiating a search for a Full-Time Mechanical/MEP Engineer for our Indianapolis, Indiana office.
WSP USA's Civil Engineers collaborate with professionals of a variety of disciplines to meet objectives, goals and challenges for our clients. You will be involved in design analysis from the preliminary design phase through final design on a variety of infrastructure projects ranging in size from small scale to large high-profile projects.
Duties and Responsibilities:
Review Project Drawings and submittals, Inspect delivered materials,

Provide updates and review project schedules for accuracy and completeness. Draft reports as required.

Help draft RFP's for all mechanical trades.

Manage, focus on mechanical, electrical and plumbing components

Assist with additional multi trade projects with MEP components.

Actively track, monitor, research validity and compliance with Contract documents for all work from inception to final closure.

Oversee Inspection and commission of mechanical systems including heat, plumbing, electric and fire sprinklers.

Communicate with Contractors and project team.
Talent is the essence of meeting our client's objectives, goals and challenges. If this sounds like a fit for you, we'd love to have that first discussion of you joining our team.
Job Requirements
Minimum Qualifications:
Bachelor's Degree in Mechanical Engineer or other relevant discipline

Minimum of 10 years of experience in building construction and commissioning of mechanical equipment involving multiple phases of large scale building/rehabilitation projects.

Specific expertise in building mechanical systems, controls as well as electrical and plumbing construction

Proficient level of knowledge relative to all aspects of construction management and supervision.

OSHA 30 Hour certified required

Proficient in basic computer skills utilizing Windows/Outlook/Word/Excel

Strong verbal and written communication skills

Exercise responsible and ethical decision-making regarding company funds, resources and conduct and adhere to WSP's Code of Conduct and related policies and procedures

Proven track record of upholding workplace safety and ability to abide by WSP's health, safety and drug/alcohol and harassment policies
"This role is subject to a client mandated drug/alcohol testing policy. As such, employee may be subject to random drug/alcohol tests. A copy of the client mandated drug/alcohol testing policy will be provided during employee onboarding and is available upon applicant request. " should be included as a basic qualification.
About WSP USA
WSP USA is the U.S. operating company of one of the world's leading engineering and professional services firms. Dedicated to serving local communities, we are engineers, planners, technical experts, strategic advisors and construction management professionals. WSP USA designs lasting solutions in the transportation, buildings, energy, water and environment sectors. With nearly 9,500 people in 150 offices across the U.S., we partner with our clients to help communities prosper.www.wsp.com/usa
WSP provides a comprehensive suite of benefits including medical, dental, vision, disability, life, and retirement savings focused on a providing health and financial stability throughout the employee's career.
At WSP, we want to give our employees the challenges they seek to grow their careers and knowledge base. Your daily contributions to your team will be a key piece in our meeting client objectives, goals and challenges. Are you ready to get started?
WSP USA (and all of its US companies) is an Equal Opportunity Employer Race/Age/Color/Religion/Sex/Sexual Orientation/Gender Identity/National Origin/Disability or Protected Veteran Status.
The selected candidate must be authorized to work in the United States.
Relocation assistance is not available for this position.
This position is contingent upon WSP being selected for a contract or program we are currently pursuing.
This position is subject to and contingent upon client approval of candidates put forth for consideration by WSP.
WSP USA (and all of its US companies) is an Equal Opportunity Employer Race/Age/Color/Religion/Sex/Sexual Orientation/Gender Identity/National Origin/Disability or Protected Veteran Status.
WSP-Parsons Brinckerhoff