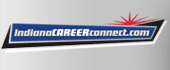 Job Information
Corteva Agriscience

Maintenance Technician - Plumber/Pipefitter

in

Indianapolis

,

Indiana
Description
At Corteva Agriscience, you will help us grow what's next. No matter your role, you will be part of a team that is building the future of agriculture – leading breakthroughs in the innovation and application of science and technology that will better the lives of people all over the world and fuel the progress of humankind.
Under the supervision of the Indianapolis Maintenance Supervisor, the incumbent is responsible to successfully utilize pipe fitting expertise and knowledge to achieve maintenance objectives.The ultimate goal of this job is to effectively perform routine maintenance, installation, integration of various types of piping/welding/plumbing equipment and make repairs to efficiently maintain a facility that operates equipment 24 hours a day, 7 days a week throughout the year. Apply a working knowledge of facility mechanical equipment while providing a best in class maintenance program to service multiple client needs. The facility includes offices, laboratories, greenhouses, and growth chambers. We are building a maintenance team from the ground up! Come join our team and help us grow what matters. We are offering a skilled trades apprentice program using the NCCER curriculum
Responsibilities:
How will you help us grow? It matters to us, and it matters to you!
Be responsible for mechanical equipment & facilities maintenance and trouble shooting

Be responsible for mechanical equipment & facilities preventive maintenance and predictive maintenance

Troubleshoot mechanical equipment and piping including pumps, heat exchangers, cooling towers, AHUs, steam traps, strainers, etc. to identify concerns and determine corrective action

Generate reliability improvement ideas and work with other team members to maintain the equipment reliability of the facility

Understand requirements for legal compliance to applicable plumbing and welding regulations and standards

Weld/cut process piping with torch

Perform plumbing repairs, including soldering & brazing

Understand and utilize the safe work processes including safe work permits, energy isolation, confined space, and line and equipment opening.

Coordinates work with other trades

Utilize CMMS system (i.e. Maximo) to issue, manage, track and validate maintenance activities on site.
Qualifications
Requirements:
What expertise have you grown? What do you bring to the table?
5+ years of facility, manufacturing or power plant maintenance experience

2+ years of pipe fitting/plumbing repair and troubleshooting experience.

Wear and use respirators.

Must be willing and able to wear safety equipment, such as earplugs, goggles, and steel-toed shoes with or without an accommodation.

Must be willing and able to wear and use respirators with or without an accommodation.

Must be willing and able to perform frequent bending, reaching, and lifting with or without an accommodation.

Must be willing and able to work in tight or closed-in spaces with or without an accommodation.

Must be willing and able to climb stairs/ladders and work high off the ground with or without an accommodation.

Must be willing and able to stand or walk for extended periods of time with or without an accommodation.

Must be willing and able to lift a minimum of 50lbs with or without an accommodation.

Must have a current, valid US driver's license.

A minimum requirement for this U.S. based position is the ability to work legally in the United States. No visa sponsorship/support is available for this position, including for any type of U.S. permanent residency (green card) process.
EDUCATION:
A Minimum of a high school diploma is required. An Associate's Degree or Technical Trade School Degree is preferred.
TECHNICAL SKILLS:
Journeymen or Master Tradesman in pipefitting and/or plumbing.

The candidate should have a working knowledge of piping systems and tools, including design criteria and standards, applicable codes and standards, P&ID, basic piping stress knowledge, Pipe specifications & materials, and construction techniques

Experience in carbon steel, stainless steel, heating and cooling lines; mechanical room or central utility plant experience preferred

Must have the ability to interpret technical vendor literature (i.e. Installation, Maintenance and Operation manuals) and transfer this information independently and effectively to critical work processes.

A working knowledge of piping and instrument drawings, schematics and equipment drawings.

Experience with Building Management Systems for control and monitoring of facility and lab equipment.

Experience with Computerized Maintenance Management Systems: i.e. Maximo.

Use of the standard Microsoft applications - Excel, Word and PowerPoint.
SOFT SKILLS:
Self-motivation and ability to work with minimum of direct supervision.

Great time management skills including the ability to manage a substantial work load.

Interpersonal skills for developing a client base and working in a team environment.

Demonstrated ability to learn quickly and desire to expand knowledge.

Ability to plan, prioritize and execute multiple concurrent activities and deliver on commitments under tight time constraints.

Ability to work in a team environment to deliver per maintenance objectives.

English fluency, speaking and writing, in addition to fluent in local language.

Strong ability in listening and communication, including consulting by telephone.

Comfortable working with colleagues with a variety of backgrounds.

Focused on delivering effective, usable results.

Sound interpersonal skills, confidence, and ability to form good working relationships and negotiate effectively with internal and external contacts.
Benefits:
Let's peek at how you can grow your wellbeing, health, and future at Corteva!
Strike a better work-life balance with robust time off benefits including paid maternity, paternal and family illness leave

Prepare for your future with our competitive retirement savings plan, tuition reimbursement program, and more

Enjoy access to health benefits for you and your family on your first day of employment

And much, much more!
Ready to grow your perspectives, impact and career? Start by applying to this opportunity today!
Corteva Agriscience ™, the world's first dedicated agriculture start-up, serves to enrich the lives of those who produce and those who consume, ensuring progress for generations to come. Our employees fulfill this purpose everyday by building/participating in an inclusive culture where we encourage each other to stay curious, think differently, act boldly and do what's right for our customers, our co-workers, our partners and our planet. With over 20,000 team members from 130 countries, innovating in 140 world class R&D facilities, we have the resources, leadership heritage and partner ecosystem to make a meaningful impact now and into the future.
#GrowWhatMatters
Corteva Agriscience, the agriculture division of DowDuPont, is an equal opportunity employer. Qualified applicants will be considered without regard to race, color, religion, creed, sex, sexual orientation, gender identity, marital status, national origin, age, veteran status, disability or any other protected class. If you need a reasonable accommodation to search or apply for a position, please visit: Accessibility Page for Contact Information For US Applicants: See the 'Equal Employment Opportunity is the Law' poster For our U.S. Affirmative Action Policy, click here
Corteva Agriscience