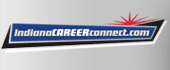 Job Information
Tradesmen International, Inc.

Ironworker

in

INDIANAPOLIS

,

Indiana
Description
This opportunity will be a minimum of 10 weeks of work, M-F 7:00-5:30 and 4 hour minimum on Saturdays. Hourly pay of $25-28 based on experience, with $75 a day "all 7 days" Per Diem for travelers.
Looking for skilled Ironworker's to assist in a new build-out, working on erecting steel framework, working off a 5 story structure, decked and off 10' scissor lifts. You will also be working on bolt up connections and stick welding.
Fall Prevention Cert is required, as well as you must have a Basic IW Bucket and Harness.
Requirements
Tradesmen International is seeking highly motivated Ironworker's to join our team. As an Ironworker, you will be responsible for installing or dismantling iron and steel beams, girders and columns to form buildings, bridges and other structures. An Ironworker must be willing to work in high places, have a good sense of balance, and be alert to potential danger to themselves and others. As an ironworker, you must be extremely safety minded as work can often be dangerous and strenuous.
Erecting and/or dismantling structural steel frames of structures

Reinforcing/tying rebar in concrete construction

Placing and setting heavy machinery

Operating forklifts, cranes and other heavy equipment to lift steel columns, beams and girders according to blueprints

Unload and stack prefabricated steel

Verify vertical and horizontal alignment of steel structures

Connecting columns, beams and girders with bolts or by welding them into place

Using metal shears, torches and welding equipment to cut, bend and weld steel
Company Details
In addition to consistent work, top pay, and employment opportunities, we provide a benefits package that is among the best in the industry. Our comprehensive benefits encourage our employees and their families to build a lifelong relationship with us.
Vacation Pay

Health insurance

Dental and vision plan

Prescription drug plan

Life insurance

Short-term disability

401(k) profit-sharing savings plan

Incentive programs

Tool purchase programs
Tradesmen International is an Equal Opportunity Employer (EOE).
Recruiter Name
Kimberly Proffitt
Location
US-IN-INDIANAPOLIS
Posted Date 1 week ago (1/13/2021 2:29 PM)
Req ID 2021-286814
Category Iron Worker - Steel
Travel Yes
Job Board IN
Location US-IN-INDIANAPOLIS