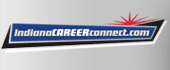 Job Information
Vivint

DTH Full-Time Installation Technician

in

Indianapolis

,

Indiana
Job DescriptionJob Description
The DTH Full-Time Technician position is responsible for the installation and servicing of Vivint Smart Home products within a specific market/geographic area as part of the DTH installation business model.
Specific job responsibilities include:
Live the Vivint Values and deliver an excellent customer experience. a. Agree to and commit to live the values, including the Bright Lines b. Maintain eligibility requirements for DTH Full-time Technician 2. Install and service Vivint Smart Home products for new and existing Vivint customers. a. Complete all work orders on your schedule (assigned by 4:30 AM) b. Focus on quality and efficiency during installation and service work orders c. Fix home damage, as directed by the home damage department 3. Ensure compliance and safety requirements are met for each work order. a. Keep an up-to-date installation license as required by the state where the work is being completed b. Complete Texas Fire Diagrams on the same date of install, if working in Texas c. Complete JSA's (Job Safety Assessment) for each work order completed d. Maintain a culture of safety through following SOP's (standard operating procedures) and focusing on safety during installation and service e. Wear a Vivint uniform to every work order f. Timely reporting of any work-related injuries to the proper hotline g. Obey all traffic laws and vehicle safety while driving to and from work orders 4. Maintain and manage inventory accurately and in accordance with established SOPs. a. Maintain inventory accuracy in personal inventory stock b. Follow defined inventory and replenishment procedures and policies c. Conduct weekly inventory reconciliations by required time per policy 5. Adhere to scheduling requirements and compliance. a. Maintain a weekly schedule with 40 hours of availability in Click, including a full shift on either a Saturday or Sunday b. Keep accurate timecards and submit timecards by Tuesday at noon EST each week c. Do not complete any work while off the clock and clock out when work is completed (including Warranty Service, assisting on installs, meetings, etc.) d. Take breaks and rest periods in compliance with the Employee Handbook 6. Complete trainings and stay up-to-date on communication. a. Stay up-to-date on new product releases and procedures b. Complete required trainings and newly assigned trainings within two weeks of the release date c. Regularly check for and review all business specific and corporate communications relevant to the job available via email, through Tech Genie, or other means d. Respond to other departments and management in a timely manner 7. Participate in Performance Management as outlined in the DTH Full-time Accountability Matrix
If you are an active Vivint employee, please apply through Workday by searching "Find Jobs". Vivint Smart Home is a leading smart home company in North America. Vivint delivers an integrated smart home system with in-home consultation, professional installation and support delivered by its Smart Home Pros, as well as 24/7 customer care and monitoring. Dedicated to redefining the home experience with intelligent products and services, Vivint serves more than 1.4 million customers throughout the U.S. and Canada. Vivint is on the Forbes 2018 list of "America's Best Employers," the Forbes 2019 list of "America's Best Employers for Diversity" and is one of Fast Company's World's 50 Most Innovative Companies. The company is the largest tech employer in Utah, the state's #1 patent company and a certified Great Place to Work. For more information, visit www.vivint.com.
Vivint Smart Home is aware and addressing the rapidly evolving situation with the COVID-19 virus. We want you to know that we are monitoring the virus and impact closely and taking actions to keep our workplace healthy and minimize disruptions to our customers. Now more than ever we appreciate the importance of coming together to protect families and their homes. Some of these measures that relate to candidates include virtual interviews, and work-from-home opportunities. We value you as a candidate and hope you and your families stay healthy and appreciate your support in keeping our global community safe during these unprecedented times. Thank you.