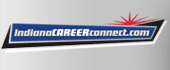 Lilly

Consultant-HSE-IAPI

in

Indianapolis

,

Indiana
46642BR
Responsibilities:
The Associate – Health and Safety provides technical leadership and expertise to Indianapolis API in the development, implementation, and monitoring of health and safety programs in order to maintain compliance and achieve operational excellence. You will be focused on major continuous improvement initiatives related to critical HS aspects, leading cross functional teams or representing the HS function on cross functional teams. You are also responsible to work closely with the HSE Site Leader to further develop the capability of the HS function and improve integration of the function into IAPI. Lastly, you monitor best practices by maintaining an external focus through benchmarking and continuing education.
Serve as a functional technical SME in the development and implementation of HS programs and training.

Design the implementation plan for the plant (for new programs and major revisions).

Work directly with areas for implementation and troubleshooting.

Be a site wide technical resource for HS programs.

Promote a culture of compliance and continuous improvement.

Drive high value continuous improvement in programs related to significant HS aspects by leading cross functional teams or representing the function on cross functional teams.

Select projects based on plant priorities and results of self-assessments. Continuous improvement projects normally last 2-4 months and may involve use of six sigma tools to meet objectives of the project.

Work with HS SME's, program owners, and program teams, ensure completion of effective self-assessments including identifying scope, forming teams, identifying assessment protocols, training or coaching of assessors, and developing effective and achievable action plans.

Drive consistency in the self-assessment process across the function.

Promote leader and employee engagement in the process and develop the HS capability of the organization.

Work with the HSE Site Leader, develop functional priorities taking into account data trends, industry trends, GHSE priorities, and plant priorities.

Be a champion for continuous improvement.

Enhance functional capabilities of the HS staff through partnership and mentoring.

Consult with HS staff regarding changes and events.
Req ID:
46642BR
Additional Skills/Preferences:
Deep regulatory expertise in OSHA requirements and practical application of management systems.

Proven ability to lead teams and solve complex HS problems.

Strong Interpersonal & Teamwork Skills.

Demonstrated ability to influence others.

Good writing and communication skills.

Demonstrated ownership and accountability.

Strong attention to detail.

Able to respond to night/weekend phone calls as necessary.

Self-driven and able to work independently.
Additional Information:
Must complete learning plan for (Consultant Health and Safety – HSE-IAPI).

Lilly is an EEO/Affirmative Action Employer and does not discriminate on the basis of age, race, color, religion, gender, sexual orientation, gender identity, gender expression, national origin, protected veteran status, disability or any other legally protected status.
Title:
Associate - Health Safety Environment
Job Category:
Manufacturing
Basic Qualifications:
Bachelor's Degree or greater in Occupational Safety, Engineering, or technical field.

A min of four years of experience in the health and safety field, preferably in pharmaceutical or chemical manufacturing

Qualified candidates must be legally authorized to be employed in the United States. Lilly does not anticipate providing sponsorship for employment visa status (e.g., H-1B or TN status) for this employment position.
Company Overview:
At Lilly, we unite caring with discovery to make life better for people around the world. We are a global healthcare leader headquartered in Indianapolis, Indiana. Our 39,000 employees around the world work to discover and bring life-changing medicines to those who need them, improve the understanding and management of disease, and give back to our communities through philanthropy and volunteerism. We give our best effort to our work, and we put people first. We're looking for people who are determined to make life better for people around the world.
City:
Indianapolis
Country:
USA
State / Province:
Indiana
Region:
North America
Lilly