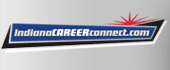 Job Information
CyberCoders

Construction Estimator: Well-Known Commercial GC in Indianapolis

in

Indianapolis

,

Indiana
Construction Estimator: Well-Known Commercial GC in Indianapolis Construction Estimator: Well-Known Commercial GC in Indianapolis - Skills Required - College Degree in Construction Related Field, 5+ Years of Estimating Experience, Commercial Estimating Experience Required
We're a well-known GC with over 50 years of industry experience with a strong background in ground-up K-12/Education, and large-scale Commercial Construction projects in the greater Indianapolis area.
We are seeking an Estimator who will be responsible for the overall coordination of multiple bid proposals and/or conceptual bid estimates. All projects range from $1,000,000 to $50,000,000.
Top Reasons to Work with Us
Long-term Opportunity

Top Compensation w/ Bonus Incentives

Full- Benefits

PTO

Paid Holidays

401K

50+ years of Industry experience

Room for upward advancement/promotion
What You Will Be Doing
Responsibilities
"Review bid documents to create a plan and direct a team to complete accurate and competitive bid(s)
"Perform quantity take-off as required
"Create invitations to bid
"Analyze bids for compliance with bid documents
"Develop general conditions
"Prepare project budgets, conceptual estimates, schematic estimates and contract document estimates
"Develop Estimating Departments role in construction management process and improve on existing systems with the Director of Estimating
"Improve and standardize bid format and standards with the assistance of the Estimating Team and Senior Project Management
"Implementation of continuous improvement program, with the assistance of the Estimating Team, Project Executive
"Maintain conceptual database
"Train Assistant Estimators in current estimating techniques, including range estimating while improving estimating capability by delegation and on the job
training
What You Need for this Position
"Bachelors Degree in construction, architecture, or engineering related major.
"Knowledge of the construction industry practices, procedures, and market trends.
"Knowledgeable of all CSI divisions
"Dedicated, well-organized, able to plan, prioritize, and manage multiple tasks.
"Detail-oriented, with the ability to focus on quality, accuracy, and attention to detail.
"Able to work under pressure and maintain professionalism when faced with aggressive deadlines.
"Excellent oral and written communication skills, and resource management skills.
"Ability to interact, develop, and maintain a positive professional relationship with all team members.
"A learning leader's mindset; welcomes training and coaching; and assumes responsibility for their own work.
What's In It for You
Top Compensation

Stable, highly reputable company

Healthy project pipeline
So, if you are a Construction Estimator with 5+ years of Commercial construction experience looking to join a highly successful GC in the Indianapolis area, please apply and submit your project list to wes.wuthrich@cybercoders.com for further consideration!
Applicants must be authorized to work in the U.S.
CyberCoders, Inc is proud to be an Equal Opportunity Employer
All qualified applicants will receive consideration for employment without regard to race, color, religion, sex, national origin, disability, protected veteran status, or any other characteristic protected by law.
Your Right to Work – In compliance with federal law, all persons hired will be required to verify identity and eligibility to work in the United States and to complete the required employment eligibility verification document form upon hire.
Construction Estimator: Well-Known Commercial GC in Indianapolis IN-Indianapolis WW5-1571653
CyberCoders