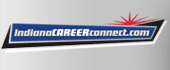 Job Information
Carrier

Associate Director, Residential HVAC Model Based Development Deployment Lead

in

Indianapolis

,

Indiana
Date Posted:
2021-04-23-07:00
Country:
United States of America
Location:
CAI23: Carrier-Indianapolis, IN 7310 W Morris St, Indianapolis, IN, 46231 USA
Job Description:
Carrier is a leading provider of heating, ventilating, air conditioning and refrigeration systems, building controls and automation, and fire and security systems leading to safer, smarter, sustainable, and high-performance buildings. As Carrier emerges as an independent, standalone company, the Carrier Global Engineering organization is transforming. This new multi-site organization will ensure Carrier's lead position in the market through investments in advanced research, technologies, and methods that will shape the future of our products.
Willis Carrier invented the first modern air-conditioning system in 1902 and changed how people live, work, and play. Today, Carrier needs your talent to build upon this legacy and to deliver what's next for the modern world.
Position Summary:
The candidate will provide WHQ engineering leadership to focus and drive the deployment of Carrier system modeling and Model-Based Development (MBD) tool platforms and workflows for the Residential HVAC business. In this role, the Leader will engage closely with the Residential senior leadership to develop and align strategic MBD programs with the Residential business priorities. The candidate will also work closely with the Residential Engineering leadership and teams to ensure the robust adoption and deployment of next-generation system modeling and MBD technologies. The Leader will be responsible for all WHQ system modeling and MBD deliverables that will be deployed into the Residential Engineering organization.
The Leader will build cross-functional MBD technology & deployment teams that span Residential engineering, WHQ engineering, and strategic partners. Over time, it is expected that the Leader will serve as a talent magnet to build new MBD capability and skills, both within WHQ and Residential Engineering, at the Indianapolis design center.
Key Job Responsibilities:
Define system modeling and MBD content that is focused on Residential program deployment

Serve as the MBD focal point for WHQ Engineering and the Residential engineering leadership team

Communicate to Executive Management (Residential, WHQ) on strategy, programs, and progress
Experience / Qualifications:
Proven experience in developing and deploying strategic initiatives across a complex global organization

Solid background in Carrier system modeling and MBD

Experience transitioning and deploying MBD technologies into business unit engineering programs and teams

Background in engineering development methodologies and processes

Experience in developing and delivering products to market

An ability to lead seasoned resources and provide meaningful challenges to each team member

Strong communication & networking skills - experience and presence communicating at all levels of the organization

Programmatic skills to assess what is not working, what needs to be done, to create plans in place for direction, and to implement lessons learned/best practices

Skilled in conflict resolution and influence without authority
Education:
MEng or Ph.D. in Engineering with a minimum of 15 years experience.
Carrier is An Equal Opportunity/Affirmative Action Employer. All qualified applicants will receive consideration for employment without regard to race, color, religion, sex, sexual orientation, gender identity, national origin, disability or veteran status, age or any other federally protected class.
Job Applicant's Privacy Notice:
Click on this link (https://www.corporate.carrier.com/legal/privacy-notice-job-applicant/) to read the Job Applicant's Privacy Notice
Carrier