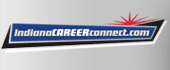 Job Information
Honeywell

Intern Technician - Service or Install - Central US

in

Indiana
As a Intern technician within Honeywell Building Solutions (HBS) you can make a difference in vital areas such as education, hospitality, healthcare and government sectors. HBS positively impacts our customers sites with controls for HVAC ; security management systems, life safety and fire alarm systems, energy management; and building management systems. The HBS teams install, maintains and upgrades systems that enable our customers to become more competitive and energy efficient through improved building controls.
These control systems are engineered by Honeywell in-house engineers, installed by Electrical Sub Contractors and then commissioned by Honeywell Field technicians in commercial buildings (office buildings, schools, universities, airports and hospitals).
Our technicians service, troubleshoot and repair automation control systems across a wide range of electrical and mechanical HVAC equipment, including software and sequences that range from simple to complex in nature. As an Intern you will have the opportunity to work with and learn from our technicians as they install and service our systems at our customer sites.
You Must Have
Be in your 3rd or penultimate year of a bachelor degree - Ideally with Electrical technology, Mechanical technologies or Building automation technologies majors
Be able to commence in this role in Summer 2021
Be a Citizen or Permanent Resident of the United States at the time of your application.
Have the ability to travel locally as required to provide support at customer sites
We Value
Expertise with Microsoft Office including Excel, Word and PowerPoint
Excellent oral and written communication skills.
Able to convey technical ideas and concepts through team discussions, presentations and in writing.
Exposure to building automation controls
Ability to work with cross-functional teams to meet expectations of internal and external customers
Ability to balance the demands and needs of internal and external stakeholders.
Will you be attending the Virtual NSBE diversity conference this Spring? Honeywell will be there interviewing top talent! Register to meet us: https://tinyurl.com/y8mupacd
Honeywell is an equal opportunity employer. Qualified applicants will be considered without regard to age, race, creed, color, national origin, ancestry, marital status, affectional or sexual orientation, gender identity or expression, disability, nationality, sex, religion, or veteran status.
Honeywell