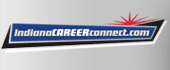 Job Information
Parkview North Hospital

Safety Coordinator

in

Huntington

,

Indiana
Summary
Manages and implements Safety programs for the hospital in relation to the overarching safety and quality strategic plan. Responsible for the systematic identification, analysis, and evaluation of exposure to risk and safety liability. Provides direction for compliance with applicable local, state, and federal regulations regarding safety, injury prevention and waste stream management activities. Conducts routine Environment of Care surveys in both clinical and non clinical spaces. Serves as the Safety Officer for the hospital as designated by the Board of Directors and CMS. Facilitates the Environment of Care/Safety Committee and coordinates follow up on action items. Responsible for overall accreditation readiness for Environment of Care and Emergency Management activities as assigned. Uses core principles to support a culture of safety and zero harm through highly reliable organizational strategies and promoting dignity and respect, speaking up and just culture to achieve safety for all. Leverages evidence-based practice and predictive analytics to evaluate effectiveness of safety program by mitigating risks, implementing injury reduction strategies and identifying training and equipment needs. Assists in Emergency Preparedness training, drills and readiness for the hospital. Opportunity to engage with their peers and learn leading safety practices.
Qualifications
Bachelor's degree in Safety Management, Industrial Hygiene, or other related field preferred.

Certified Healthcare Safety Professional (CHSP) certification required or must be obtained within 3 years of hire date. If hire date into position was more than 3 years ago as of 9/16/2019, must obtain CHSP by 12/31/2020. Must have CPR certification or must obtain within 90 days of employment. OSHA 10-Hour certification or higher required or must obtain within 1-year of hire date.

Safety Coordinators working in the following locations must obtain either Certified Healthcare Emergency Professional (CHEP) or National Healthcare Disaster Professional- Board Certified (NHDP-BC) designation within 3 years of employment: Parkview DeKalb Hospital, Parkview Lagrange Hospital, Parkview Noble Hospital, Parkview Whitley Hospital, Parkview Warsaw Hospital, Parkview Huntington Hospital and Parkview Wabash Hospital.

Previous experience in general, manufacturing or industrial safety required. Healthcare safety experience preferred. Experience with OSHA, IDEM, ANSI, NFPA and Joint Commission standards and regulations preferred. Experience with Microsoft Office package required.

Knowledge of local, state and federal safety laws and regulations preferred. Demonstrates ability to work independently, as well as function as a team. Demonstrates flexibility and adaptability. Must have good verbal and written communication skills. Ability to meet deadlines in a specified timeframe.