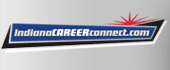 Job Information
Unilever

SHE Engineer

in

Hammond

,

Indiana
SHE Engineer
Job ID: R-11041 Category: Supply Chain Location: Hammond, IN Date posted: 06/01/2021
SHE Engineer
Background & Purpose of the Job
The site SHE Engineer is responsible for facilitating the required Safety Security Health and environmental strategy at the facility located at Hammond Indiana, which includes ensuring the overall compliance relevant to Unilever's SSHE standards, Federal, State and Local SHE Requirements. The SHE Engineer is tasked with creating and implementing the sites overall strategy with respect to Safety and supporting the activities in the space of Security & Environment. Management of the relevant safety / security data which includes gathering and updating various data entry points and using the same for analysis and proposing improvements which would support the plant from preventing foreseeable incidents. A key component of this role is to enhance the safety culture of the local factory workforce and achieve its goal of ZERO Injuries. This person will support in developing training and lend expertise to all SHE related issues within the operations.
Who You Are & What You'll Do
Coordinate the SHE activities at the plant, assist the Factory Management in SSHE matters.

Developing, implementing and maintaining the relevant SHE Processes as per the Unilever's SSHE standards, Federal, State and Local Requirements.

Deploy the Site Security protocol, ensure the embedding of the security measures, and ensure the training of security team.

Develop local training programmes and collaborate with regional programmes.

Meet all documentation requirements of WCM for the safety pillar and in coordination with the line members / subcommittees actively deploy the same throughout the plant.

Support investigation of all near miss, incidents that are reported and ensure aligned actions are timeline implemented.

Ensure all relevant data files are up-to-date and data circulated and used per need.

In coordination with other departments collection of data that is required to prepare the Various Monthly reports.

Assist with audits, as required. Ensuring all safety related items/systems are kept fully functional (e.g., guards in place, machine interlocks working, etc.)

Advise / enforce proper and timely use of all personal protective equipment to all employees and personnel if necessary.

Coordinate the training and general activities of Emergency Plan Procedures and Health and Safety Induction for all new employees.

Ensure SHE related projects raised from risk assessment, safety audits, hazard reports and incident investigation if appropriate and assist others as appropriate with the implementation of safety related projects and monitor progress.

Supporting various SSHE meetings

With assistance of management team arrange and conduct Emergency Mock drills for all possible emergencies to happen in the site. assist in preparing brief reports after each drill regarding results and possible points for improvement. Ensure that all members of Emergency Response Team and Emergency Core Group assistance availed.

Support the SSHE manager in coordinating all corporate, regional and global Safety Standards requirements to Hammond site management team and work out its implementation.

Develop the annual SHE Budget to control fixed and variable cost expenditures.
• You're a born leader: Leads the SHE Agenda with passion, elevating the overall safety Culture of the plant. In charge of eliminating injuries by driving effective Root cause Analysis.
• You're a strategy guru: Highly analytical and number driven, uses data to drive the SHE Priorities.
• You're a teacher: Technical Resource for SHE, provides guidance to the team on local & legal requirements, risk assessment, incident investigations, SHE inductions.
• You're a changemaker: Champion Management of Change initiatives within the space of SHE. Actively work with the local factory team and the NA corporate SHE teams by participating in the various SHE events and establishing company-wide best practices and standards for SHE.
What You'll Need To Succeed
BS Degree (Strong know how of safety laws)

Minimum 3 Years of experience in a SHE Role

Knowledge in MS Office

Good Communication / Negotiation skills

Proven track record of problem solving and analytical thinking

Knowledge of Power BI
What We Can Offer You
Culture for Growth (https://www.unilever.com/about/who-we-are/our-vision/) | Top Notch Employee Health & Well Being Benefits (https://drive.google.com/file/d/0BzuVqApc7i-tR2YxazMxNkpPZVU/view) | Every Voice Matters (https://www.unilever.com/sustainable-living/the-sustainable-living-plan/enhancing-livelihoods/opportunities-for-women/upholding-diversity/) | Global Reach (https://www.unilever.com/brands/) | Life at Unilever (https://www.linkedin.com/company-beta/1248/life/) | Careers with Purpose (https://www.unilever.com/sustainable-living/transformational-change/) | World Class Career Development Programs (https://www.unilever.com/careers/graduates/uflp/) | Check Out Our Space (https://www.themuse.com/companies/unilever/office) | Focus On Sustainability (https://www.unilever.com/sustainable-living/transformational-change/)
---
Unilever is an organization committed to diversity and inclusion to drive our business results and create a better future every day for our diverse employees, global consumers, partners, and communities. We believe a diverse workforce allows us to match our growth ambitions and drive inclusion across the business. All qualified applicants will receive consideration for employment without regard to race, color, religion, sex, sexual orientation, gender identity, gender expression, age, status as a protected veteran, status as an individual with a disability, genetic information, or other applicable legally protected characteristics by federal, state, or local law. For more information, please see Equal Employment Opportunity Posters
EqualOpportunity/AffirmativeAction EmployerMinorities/Females/ProtectedVeterans/Persons with Disabilities
Employment is subject to verification of pre-screening tests, which may include drug screening, background check, credit check and DMV check.
If you are an individual with a disability in need of assistance at any time during our recruitment process, please contact us at NA.Accommodations@unilever.com .Please note: This email is reserved for individuals with disabilities in need of assistance and is not a means of inquiry about positions or application statuses.
Unilever