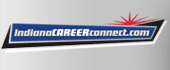 Ukpeagvik Iñupiat Corporation/Bowhead Family of Companies

Carpenter

in

Grissom ARB

,

Indiana
Tracking Code
Rockford
Job Code
18-1283
Posting Title
Carpenter
Post Date
7/23/2018
Full Time / Part-Time
Full Time
City
Grissom ARB
State
IN
Description
Carpenter
Summary:
Construct, erect, install, or repair structures and fixtures made of wood, such as concrete forms; building frameworks, including partitions, joists, studding, and rafters; and wood stairways, window and door frames, and hardwood floors. May also install cabinets,
siding, drywall and batt or roll insulation. Includes brattice builders who build doors or brattices (ventilation walls or partitions) in underground passageways.
Essential Duties:
• Study specifications in blueprints, sketches, or building plans to prepare project layout and determine dimensions and materials required.
• Shape or cut materials to specified measurements, using hand tools, machines, or power saws.
• Follow established safety rules, regulations and maintain a safe and clean environment.
• Measure and mark cutting lines on materials, using a ruler, pencil, chalk, and marking gauge.
• Install structures or fixtures, such as windows, frames, floorings, trim, or hardware, using carpenters' hand or power tools.
• Verify trueness of structure, using plumb bob and level.
• Build or repair cabinets, doors, frameworks, floors, or other wooden fixtures used in buildings, using woodworking machines, carpenter's hand tools, or power tools.
• Assemble and fasten materials to make frameworks or props, using hand tools, wood screws, nails, dowel pins, or glue.
• Remove damaged or defective parts or sections of structures and repair or replace, using hand tools.
• Inspect ceiling or floor tile, wall coverings, siding, glass, or woodwork to detect broken or damaged structures.
• Operate basic construction equipment such as forklifts and man-lifts.
• Additional duties as assigned.
Knowledge and Critical Skills/Expertise:
• Knowledge of general, basic construction techniques and safe working practices is essential.
• Must be able to read and interpret blue prints, drawings and spec books.
• Must be able to work in a clean and neat manner and with respect to owner's property and operations.
• Have a basic understanding of interrelated systems such as the electrical, mechanical and plumbing systems.
• Must be able perform assigned duties in a safe and proficient manner.
• Must be reliable and able to work with little supervision.
• Must be able to maintain a clean, neat and safe work site.
• Willingness to be a team player and to follow instructions.
• Must have all necessary tools and reliable transportation.
• Excellent written and oral communications skills.
Required Experience:
• At least ten (10) years of verifiable experience in carpentry with a focus on new construction.
• Must possess and maintain current driver's license.
Requirements
Physical Demands:
• Lift/push/pull 50lbs to 100lbs on an occasional basis.
• Lift/push/pull up to 20lbs on a frequent basis.
• Will be required to have the ability to bend, squat, crouch, crawl, and kneel.
• Will have the ability to climb in a safe manner (climbing includes stairs, scaffolding, ladders, and ramps).
• Perform prolonged standing (2-3 hour intervals).
• Able to work at a variety of levels (ex. waist, eye, above head).
• Must have good balance while working on uneven surfaces and maneuvering obstacles.
• Possess sufficient handgrip and coordination to carry and operate tools and equipment.
• Ability to utilize personal protective equipment (hard hat, safety glasses, steel-toes shoes, goggles, etc., per OSHA standards.
• Able to respond to verbal and audible sounds/commands.
• Able to utilize adequate visual skills.
• Ability to work at heights above 12' while working from ladders, scaffolding and/or man lifts.
• Ability to fully extend the arm while reaching overhead, reaching out, reaching to the side and reaching down.
• Ability to perceive attributes of an object/material such as size, shape, temperature and texture by means of receptors in the hands and fingers.
• Ability to turn head from side to side and about the vertical axis.
• Ability to turn body at the waist from side to side and about the vertical axis.
• Performing physical activities that require considerable use of your arms and legs and moving your whole body, such as climbing, lifting, balancing, walking, stooping, and handling of materials.
• Using hands and arms in handling, installing, positioning, moving materials, and manipulating materials.
Environmental Conditions:
• Ability to withstand extreme temperatures (cold and hot).
• While performing the duties of this job, the employee is regularly exposed to wet and/or humid conditions, moving mechanical parts, and outside weather conditions.
• The employee is frequently exposed to high, precarious places; fumes or airborne particles; and extreme heat.
• The employee is occasionally exposed to toxic or caustic chemicals and risk of carpenter shock.
• The noise level in the work environment is usually very loud.
• The wearing of appropriate personal protective equipment mitigates risks associated with these conditions and is mandatory.
• Work environment is that of a construction site.
• Will be working in close proximity to moving equipment.
UIC is an Equal Opportunity Employer.
In accordance with the Americans with Disabilities Act of 1990 (ADA), persons unable to complete an online application should contact UIC HR for assistance.
All employees must pass Non-DOT pre-employment drug screening and follow all UIC Non-DOT Drug and Alcohol Testing Program guidelines and requirements.
If working on a DOT project, employees must pass a DOT pre-employment drug screening and follow all DOT Drug and Alcohol Testing Program requirements.
Authorized Driver Requirement: Employee must have a valid driver's license. Employee must follow all Authorized Driver Policy and Procedures regarding approved vehicle usage.
UIC considers all applicants for employment without regard to race, color, sex, national origin, religion, age, physical or mental disability, family responsibility, marital status, sexual orientation, political affiliation, veteran's status or any other legal
protected status.
Pursuant to The Alaska Native Claims Settlement Act 43 U.S.C. Sec. 1601 et seq., and federal contractual requirements, Ukpeagvik Inupiat Corporation, may legally grant certain preference in employment opportunities to UIC Shareholders and their Descendants.
EOE/AA/M/F/D/V
Equal Opportunity Employer/Protected Veterans/Individuals with Disabilities.

Please view Equal Employment Opportunity Posters provided by OFCCP
here.
The contractor will not discharge or in any other manner discriminate against employees or applicants because they have inquired about, discussed, or disclosed their own pay or the pay of another employee or applicant. However, employees who have access
to the compensation information of other employees or applicants as a part of their essential job functions cannot disclose the pay of other employees or applicants to individuals who do not otherwise have access to compensation information, unless the disclosure
is (a) in response to a formal complaint or charge, (b) in furtherance of an investigation, proceeding, hearing, or action, including an investigation conducted by the employer, or (c) consistent with the contractor's legal duty to furnish information. 41
CFR 60-1.35(c)