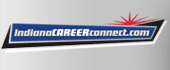 Job Information
L3Harris

Senior Subcontracts Manager

in

Fort Wayne

,

Indiana
Description:
Job Title: Senior Subcontracts Manager
Job Code: SAS20210303-57525
Job Location: Fort Wayne, IN
Job Description:
Lead all aspects of the Subcontract acquisition process from proposal stage through Program award and execution. This acquisition process includes requirements definition, generation of Statements of Work, generation of Requests for Proposals, proposal evaluations, source selections, negotiations and definitization, file documentation, ensuring compliance to all internal and Government FAR/DFAR/DPAS/CPSR Procurement Regulations, change management, invoice approvals, dispute resolution and subcontract close-out

Analysis of markets and strategic sourcing to align with business goals.

Responsible for managing Subcontractor cost, schedule and technical performance, and ensuring L3Harris and Customer objectives are achieved, including on-time delivery, exceptional quality, and affordability with the ability to monitor & assess project issues and develop mechanisms & resolutions to meet goals.

Understanding of baseline centric execution and Change Management with the ability to review status of projects, budgets, forecasts, EVMS; contribute to status reports.

Develop, maintain and manage strategic relationships with suppliers to achieve Program, Customer and Corporate goals for sales, orders and profit.

Partners with Engineering, Program Team, Commodity Managers and Suppliers to drive alignment with commodity strategies for supply base optimization and lowest total acquisition cost.

Negotiation expertise to include drafting and negotiate contract vehicles including Subcontracts, Letter Subcontracts, Teaming Agreements, and Non-Disclosure Agreements.

Establish & manage major contractual milestones, such as preliminary and critical reviews and other contractual schedule goals throughout the program, including analysis of supplier capacity and capabilities.

Responsible for initiating corrective action measures with Suppliers when necessary and assessing trends in performance to prevent delays or cost overrun.

Essential Functions:

Drive all aspects of major subcontract execution (cost, schedule, technical, quality) and full integration of the subcontract work scope within the program, e.g. proposals, negotiations, contract execution, etc.

Seamless integration of Subcontracts, Engineering, Quality, Finance, and Planning organizations in support of Program Management and Business Development.

Accountable to Program Manager, Business Development, Supply Chain Leadership and Operations.

Responsible to analyze diverse set of issues and challenging development program(s) changes and communicate effectively to Program(s) and Supply Chain Executive Leadership.

Work closely with SCMs, Program Management and Technical personnel, to support/manage high-dollar value proposals and subcontracts.

Strategically support Program(s) and SCMs on critical negotiations and strategies development.

Strong negotiations skills and knowledge of legal terms and conditions.

Experience with Intellectual Property (IP) and Patent requirements.

Work closely with Trade Compliance and provide guidance and support to the Program(s) related to correct document markings. (i.e. Export Controlled, Proprietary Information, ITAR, EAR, etc.)

Able to work directly with Technical Team(s) to identify processes, requirements, Statement of Works improvements and propose changes, to include Supply Chain risk mitigation strategies with possible cost savings/avoidance.

Ability to travel domestically and internationally if needed.

Qualifications:

Bachelor's Degree and minimum 6 years of prior Subcontracts experience or Graduate Degree and a minimum of 4 years of prior Subcontracts experience.

Previous Subcontracts experience.

Preferred Additional Skills:

DoD Clearance is desired, but not required.

Experience in the following contract types: FFP, FPIF, T&M, Labor Hour, Cost-Plus. (w/fixed-fee, incentive fee, or award fee)

Proficient in Microsoft Suite of Products. (Word, Excel, PowerPoint, etc.)

Strong verbal and written communication skills.

Lean Six Sigma experience.
L3Harris Technologies is proud to be an Affirmative Action/Equal Opportunity Employer. L3Harris is committed to treating all employees and applicants for employment with respect and dignity and maintaining a workplace that is free from unlawful discrimination. All applicants will be considered for employment without regard to race, color, religion, age, national origin, ancestry, ethnicity, gender (including pregnancy, childbirth, breastfeeding or other related medical conditions), gender identity, gender expression, sexual orientation, marital status, veteran status, disability, genetic information, citizenship status, characteristic or membership in any other group protected by federal, state or local laws. L3Harris maintains a drug-free workplace and performs pre-employment substance abuse testing and background checks, where permitted by law.
L3Harris