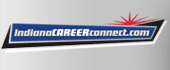 Job Information
Brunswick

Brunswick, Fort Wayne - Welder

in

Fort Wayne

,

Indiana
It is our people behind life's passions who will make the big difference. If you are interested in becoming part of a company that delivers market leading products, driving your own career and working with brands committed to active lifestyles, then you've found your fit.
Have what it takes? Join us.
1st shift - Monday-Thursday, 5:30 am-3:30 pm
Position Summary:
At Brunswick Fort Wayne Operations, we continue to build the finest pontoons, steeped in a rich history of quality and innovation. With a career at Brunswick, you will experience a legacy of quality craftsmanship that brings exceptional durability, performance, and comfort to a new generation of boaters. You will be part of a growing company with a truly inspired vision for each of our brands, Harris Boats, Lund, Crestliner, and Cypress Cay pontoons. If you have a passion for life on the water, we encourage you to apply for a position with us. Here at Brunswick Fort Wayne, it's more than just a pontoon boat; it's a way of life!
Essential Functions:
Perform all aspects of job in a safe and quality conscious manner

Operate welding equipment according to job guidelines and verify work to print(s)

Performs basic weld inspection and complete required paperwork in a timely manner

Ability to operate air tools such as screw guns, drills, sanders, and grinders

Ability to operate chop saws and band saws

Knowledge of fabrication parts

Communicate and coordinate with other departments as needed

Report supply needs, equipment breakdowns, shortages and poor-quality materials to supervisor or lead

Perform other duties as assigned
Qualifications:
Experienced and proficient GMAW/GTAW Welder with 1-3 years welding experience

Aluminum GMAW & GTAW experience preferred

Vocational training and/or welding certificate preferred

Work independently in a fast-paced team environment

Read prints/work instructions

Read and complete process sheets

Computer skills including email
Physical Demands/Work Environment:
While performing the duties of this job, the employee is frequently standing and lifting heavy objects weighing 50 to 100 pounds. The employee is constantly walking, pushing/pulling, reaching, and climbing stairs. The employee is occasionally squatting, kneeling, and using fine hand movements such as tightening screws, bolts, and securing pins. Specific vision requirements include close vision, peripheral vision, and ability to adjust focus. Environmental demands include working both indoors and outdoors and is seasonally exposed to extreme temperatures.
Additional information and details can be found in the Physical Job Demands Analysis.
Additional Comments:
The essential functions and physical demands have been provided as examples of the type of work performed by employees assigned to this job classification. The Company reserves the right to modify the work assignments and/or to make reasonable accommodations so that qualified employees can perform the essential functions. The job description is not intended to be an all-inclusive list of duties and responsibilities. It is intended to describe the general nature of the position.
Brunswick Corporation is an Equal Opportunity / Affirmative Action Employer. (M inorities / F emales / D isabled / V eterans).
We are the people behind life's passions.
Brunswick does not accept applications, inquiries or solicitations from unapproved staffing agencies or vendors. For help, please contact our support team at: hrsharedservices@brunswick.com or 866-278-6942 .
Equal Opportunity Employer: Minorities/Women/Protected Veterans/Disabled
EEO is The Law - click here (https://www.eeoc.gov/employees-job-applicants) for more information
Brunswick (https://www.brunswick.com/job-candidate-privacy-notice) and Workday (https://www.workday.com/en-us/service-privacy.html?&_rda=/company/service_privacy.php) Privacy Policies
#Brunswick Corporation
Brunswick Corporation (NYSE:BC) is home to the people behind life's passions. Our company is made up of some of the world's leading lifestyle brands in categories such as marine propulsion, boats, and parts and accessories. While we are family to 14,000 employees around the world, three divisions in 27 countries create a local environment, with our global headquarters in the Chicago suburb of Mettawa, IL.
Brunswick