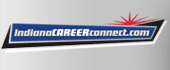 Job Information
Skanska

Structural Engineering Manager

in

Evansville

,

Indiana
Structural Engineering Manager
Location: Evansville, Indiana, United States
Post Date: Oct 14, 2020
Requisition #: PCI000058
If you are a Skanska employee,
Structural Engineering Manager
The Structural Engineering Manager manages the business and all day-to-day operations of the structural group and performs the duties of a Structural Engineering Lead on projects. As a manager, the individual is responsible to secure work for the group's staff and act as the ambassador for the group, Also as a manager; the individual is responsible to build and support project teams, manage and develop the group's staff, develop group standards and lead per the company values, policies and standards. As a Structural Engineering Lead on projects, they are responsible to lead the structural engineering effort on pursuits and projects. This part of their role involves project management, client interaction, and presentations, fee estimating, proposal writing, structural design, specification writing, construction estimating, leading other structural engineers and designers on projects, quality and coordination reviews, and coordination with other engineering disciplines and architects on projects.
Reporting Structure and Career Growth Potential
Reports to the PCI Skanska Director – Facility Design & Consulting

Direct Reports – Structural Engineers and Designers

Potential career growth to business group manager or a subject matter expert
Leadership requirements
Lead Skanska's core values and beliefs at all times

Be an ambassador of the firm to the public

Able to communicate the group's vision to the staff

Able to demonstrate leadershipcompetencies and behaviors

Effective at handling multiple tasks and leading key initiatives as determined by the Director

Work with other discipline managers to develop necessary standards and procedures

Work across PCI Skanska groups as well as Midwest construction to pursue project opportunities

Champion innovation within the group and the company

Listen to our clients' needs and independently provide value to our clients by evaluating options based upon the client's needs and desires, first cost, and life cycle costs

Communicate your design recommendations to our clients, project team, construction contractors, and vendors in presentations, meetings, via email and phone as necessary

Provide timely services that meet the needs of the clients and the overall project schedule requirements

Maintain appropriate contact with our existing clients so that they think of our firm when services are needed

Work with clients and contractors to identify and develop projects from initial identification, proposal development, and evaluation through installation and measurement and verification

Mentor team members to develop additional strengths and competencies within the group

Work as a lead on project teams over other technical staff, assuring that the work is accurate and coordinated and that the quality assurance measures have been followed
Technical requirements
Provide the technical assessment of potential project opportunities to aide in project go/no-go decisions and the development proposed structural design fees

Provide designs involving the industry trend related to quantitative analysis, sustainable practices, and green technology

Develop and refine structural design methodologies, tools, and standards

Stay abreast of relevant industry developments and technology advancements

Ensure development of consistent and high-quality project deliverables

Ensure that our structural designs conform to the applicable code requirements

Understand complex building structural systems (steel, concrete, masonry, and shoring), and have the ability to evaluate and troubleshoot

Manage the development and design to ensure acceptability of budgets and timelines and conformance to federal and state laws and adherence to approved specifications
General requirements
Excellent problem-solving skills, able to find solutions to challenges, innovative, resourceful, and flexible

Excellent listening, written and verbal communication skills, and is sensitive to the need to change their behavior quickly when needed to effectively communicate and coordinate with others

Able to delegate and be delegated to

Excellent teamwork skills

Effective at handling multiple tasks

Able to learn quickly on the fly and adapt to changes

Reliable to meet schedules even when faced with difficult circumstances

Able to demonstrate a high standard of professionalism, customer service
Qualifications and Preferences
Must have a minimum ofa BS in Structural Engineering

Must havea minimum of 12 years of experience

Must be a licensed Professional Engineer.

Preferred applicants would have a working knowledge of Ram software

Experience working on Design-Build teams as a Structural Engineer is preferred

Two years of experience as the primary engineering interface with multiple clients as a project manager or engineering lead is preferred
Physical Requirements
Lifting/carrying: Carrying light loads related to field measurement equipment, equipment cases weighing 15 lbs. or less.

Dexterity: Ability to type using a keyboard with relative efficiency, ability to make handwritten notes and sketches indoors and outdoors at industrial plant and construction sites at any time of the year.

Walking/Climbing: Ability to use multi-level stair towers and rung ladders unassisted.

Visual Acuity: Ability to discern single line and 3-dimensional computer images representing objects being designed or drafted.

Hearing: Ability to hear safety alarms and signals while wearing hearing protection.

Physical exertion: Ability to walk up to one mile on industrial plant and construction sites outdoors at any time of the year. Ability to work in protective clothing which may elevate body temperatures by several degrees Fahrenheit for periods of up to 15 minutes without a break.

Breathing: Ability to work while wearing a respirator or self-contained breathing apparatus.
History and Core Values
Skanska USA Inc. is a leading provider of construction, pre-construction consulting, general contracting, design-build, self-performance, public-private partnership, commercial and infrastructure development services to a broad range of public and private clients in the following markets including science and technology, healthcare, education, high-tech, aviation, transportation, sports, entertainment, mechanical, industrial, marine, foundation and environmental. Our Core Values that Matter are Care for Life, Act Ethically and Transparently, Be Better-Together and Commit to Customers is the core strength for our 10,000 employees in the USA. Skanska USA Inc. is headquartered in New York with 34 offices across the country.
EEO Statement
Skanska is an equal opportunity employer. All qualified applicants will receive consideration for employment without regard to status as a protected veteran or a qualified individual with a disability, or other protected status, such as race, religion, color, national origin, sex, sexual orientation, gender identity or age.
Additional Information
Location: Evansville, Indiana, United States

Schedule: Full-time

Employee Status: Regular
Statements
Skanska