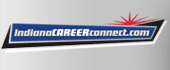 Job Information
Skanska

Project Manager

in

Evansville

,

Indiana
Project Manager
Location: Evansville, Indiana, United States
Post Date: Feb 08, 2021
Requisition #: IND00006V
General Position Summary
The Project Manager is in charge of the Project Management Team. The Project Management Team is responsible to plan and oversee the project to insure a timely and cost effective outcome. This includes estimating, budgeting, organization, implementation and scheduling of the project. During project transitions, this positon would be involved in leading and participating in project estimating efforts. He/she will also oversee a smooth transition from the estimate/pre-construction phase to construction, including design management, if applicable, in order to protect the bid position. He/she is responsible for ensuring the project/area is constructed in a safe, ethical manner, and in compliance with all federal, state, and local laws.
Major Duties & Responsibilities
Responsible for the safety of all assigned employees and subcontractors to ensure the safe execution of all activities, including the strict adherence to company safety policies and programs through the communication and enforcement of the Skanska Safety and Health Management Program

Maintain strong relationships with clients, designers, consultants and union representatives.

Hiring of subcontractors / venders including negotiations, sub agreements, material agreements and PO's

Engage, hire, manage 3 rd party resource's (engineering, subject matter experts, consultants, etc.)

Management of subcontractors and venders schedule, performance, and payments.

Ensure compliance with project MWBE requirements and Skanska's DBE compliance program

Chair project meetings, including project team, owner and subcontractors meetings

Complete understanding of the contract including Skanska's contractual obligations and the owners obligations

Identify Project Risk and develop Mitigation Plans

Insure timely notices as required to the owner to protect Skanska interests regarding extra work, design changes, delays, impacts, etc.

Assist Management for project claims in collaboration with Project Executive and Skanska's Legal Department

Establish and maintain relationships with the local Business Agents

Knowledge of craft jurisdictions

Lead pre-job conferences

Project submittals, process RFIs & shop drawings, as required by the Owner

Manage and/or coordinate onsite personnel, equipment and material resources

Manage the project budget utilizing Skanska's Cost Control Systems

Compile reports regarding financial, schedule and production reports for the Project Executive

Prepare and coordinate payments from owner and ensure timely payments

Develop and maintain the project schedule in sync with the project budget

Develop and maintain site logistics plan with Superintendent staff

Insure the project delivers a quality product meeting Skanska's high quality standards

Lead in the development of project estimates and Change Orders.

Perform project takeoffs for electrical, mechanical and civil project execution as required.
The above statements are intended to describe the general nature and level of work performed by people assigned to this classification. They are not intended to be a complete list of all responsibilities, duties and skills required of personnel so classified. Duties and responsibilities may be added or changed as deemed appropriate by management at any time.
Skills & Abilities
Thorough understanding of Lump Sum, Design Build and EPC contracts

A background in plant operations and plant maintenance forecasting of work

Exhibits strong leadership qualities

Excellent time management and organizational skills

Strong understanding of financial operations and corporate cost control

Computer proficient and the ability to adapt to new innovations and processes

Strong written, communication, and problem solving skills

Strong math/accounting and estimating skills
Education & Experience
Bachelor of Science in Construction or Engineering preferred, but experience may be considered

8+ year's extensive experience in management of construction projects required
Work Environment/Job Conditions
This job is performed both in the office and in the field. Field work requires experience and confidence working in and around heavy industrial equipment, systems and conditions is required. Activities and responsibilities require frequent sitting (often working on a computer), frequent driving, flying, walking, standing, light lifting, bending, and reaching. Due to tool and computer usage, there may be repetitive motions of the hands and wrists.
History and Core Values
Skanska USA Inc. is a leading provider of construction, pre-construction consulting, general contracting, design-build, self-performance, public-private partnership, commercial and infrastructure development services to a broad range of public and private clients in the following markets including science and technology, healthcare, education, high-tech, aviation, transportation, sports, entertainment, mechanical, industrial, marine, foundation and environmental. Our Core Values that Matter are Care for Life, Act Ethically and Transparently, Be Better-Together and Commit to Customers is the core strength for our 10,000 employees in the USA. Skanska USA Inc. is headquartered in New York with 34 offices across the country.
EEO Statement
Skanska is an equal opportunity employer. All qualified applicants will receive consideration for employment without regard to status as a protected veteran or a qualified individual with a disability, or other protected status, such as race, religion, color, national origin, sex, sexual orientation, gender identity or age.
Additional Information
Location: Evansville, Indiana, United States

Schedule: Full-time

Employee Status: Regular
Statements
Skanska