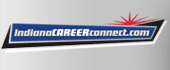 Job Information
Skanska

Lead Estimator (Mechanical)

in

Evansville

,

Indiana
Lead Estimator (Mechanical)
Location: Evansville, Indiana, United States
Post Date: Feb 13, 2020
Requisition #: IND00006C
General Position Summary
The Lead Estimator, along with the Senior Estimator develops accurate, timely and detailed cost estimates on mechanical construction projects for bid-build, design-build, and Engineer, Procure and Construct projects. The Lead Estimator will be responsible for accurate quantity surveys, preparation of subcontractor and vendor work scopes and quote analysis, and estimating the cost of self-perform work. The Lead Estimator will be a self-starter and work efficiently. The Lead Estimator must be able to meet critical deadlines and have the ability to work as part of a team. The Lead Estimator may be named as Pursuit Sponsor of a particular project, should the value require it.
Major Duties & Responsibilities
• Demonstrate commitment to an Injury-Free Environment and Skanska Safety and Health Management Program, including the ability to independently stop work for a safety violation or suspected safely violation
• Develop, as part of a team, full-scope cost estimates based on proposal documentation on a variety of bid build, design build and EPC projects for various public and private clients
• Interpret and analyze project drawings and specifications, proposals and other documentation
• Responsible for accurate, detailed take-off of quantities from project drawings and specifications
• Develop detailed cost estimates for self-perform work elements
• Setup and maintain estimate file in the estimating software and associated pursuit specific databases
• Manage of Joint Venture Estimate comparisons: Compile JV instruction book, quantity comparison process, cost comparisons and close out
• Assist in developing the initial project execution and logistics plans and the project schedule
• On Design/Build pursuits participate on Design Task forces and with Proposal development
• Identify, solicit and analyze subcontractor and vendor proposals
• Complete peer review of takeoffs and cost estimates prepared by estimating staff
• Assist with the maintenance of estimating databases
• Assist with the procurement of major materials and subcontracts on successful pursuits
• Perform research for means and methods, materials, equipment, costs and construction techniques and services to increase competitiveness
• Assist and/or lead Task Force Meetings
The above statements are intended to describe the general nature and level of work performed by people assigned to this classification. They are not intended to be a complete list of all responsibilities, duties and skills required of personnel so classified. Duties and responsibilities may be added or changed as deemed appropriate by management at any time.
Skills & Abilities
• Computer knowledge and efficiency, including Microsoft Office products [Word, Excel, PowerPoint] and Quote Express Estimating Software, AutoCAD, On Screen Takeoff or similar
• Demonstrate proficiency with all Estimating processes employed by Skanska Estimating including:, Sub vs Self Perform analysis, Holding Accounts, Quote System, Estimate closeout procedure, JV Estimates, @Risk, etc.
• Capability to manage an entire estimate of a moderate sized project under the supervision of a Senior Estimator or Estimating Manager
• Mentor and train Estimators and Estimating Engineers
• Self-starter with the ability to work independently and within a team
• Coordinate closely with an Estimating Engineer to produce quantity takeoffs for use in preparing estimates
• Understands cost based risk analysis
• Ability to manage and direct junior estimating staff assigned to the pursuit and mentor a team
• Effective written and verbal communication skills
• Ability to multi-task
• Dependability
• Ability to maintain discretion and confidentiality at all times
• Ability to understand, follow directions and meet critical deadline
• Good time management and organizational skills
Education & Experience
• Bachelor of Science Degree in Construction, Business or Engineering preferred, but experience may be considered
• 10+ years of estimating experience
Work Environment/Job Conditions
This job is performed both in the office and in the field. Field work requires experience and confidence working in and around heavy industrial equipment, systems and conditions is required. Activities and responsibilities require frequent sitting (often working on a computer), frequent driving, flying, walking, standing, light lifting, bending, and reaching. Due to tool and computer usage, there may be repetitive motions of the hands and wrists.
History and Core Values
Skanska USA Inc. is a leading provider of construction, pre-construction consulting, general contracting, design-build, self-performance, public-private partnership, commercial and infrastructure development services to a broad range of public and private clients in the following markets including science and technology, healthcare, education, high-tech, aviation, transportation, sports, entertainment, mechanical, industrial, marine, foundation and environmental. Our Core Values that Matter are Care for Life, Act Ethically and Transparently, Be Better-Together and Commit to Customers is the core strength for our 10,000 employees in the USA. Skanska USA Inc. is headquartered in New York with 34 offices across the country.
Skanska is an equal opportunity employer. All qualified applicants will receive consideration for employment without regard to status as a protected veteran or a qualified individual with a disability, or other protected status, such as race, religion, color, national origin, sex, age.
Skanska is one of the world's leading construction and development companies. In the U.S., Skanska's core operations include building construction, civil infrastructure and developing self-financed commercial properties, which together generated $8 billion in revenue in 2018. As a developer in the U.S., Skanska has invested a total of $2.3 billion in commercial and multi-family projects. With U.S. headquarters in New York City, Skanska has offices in 28 metro areas with 9,000 employees nationwide. Skanska is an industry-leading innovator in both safety and project execution, and offers competitive solutions for both traditional and complex assignments to help build a more sustainable future for our customers and communities. Global revenue of parent company Skanska AB, headquartered in Stockholm and listed on the Stockholm Stock Exchange, totaled approximately $20 billion in 2018.
We are proud to be named one of America's Best Employers of 2017 by Forbes.
Search Firm and Employment Agency Disclaimer
Skanska USA Human Resources ("Skanska HR") provides HR services to the Skanska business units within the U.S.A. including Skanska USA Civil Inc., Skanska USA Building Inc., Skanska USA Commercial Development Inc. and Skanska Infrastructure Development Inc. (collectively "Skanska USA"). As such, Skanska HR is the sole authorized representative of Skanska USA to execute any agreements with search firms, employment agencies or any employment vendor ("Vendor"). As a condition precedent to any entitlement for payment, a Vendor shall have both (1) Skanska USA Placement Agreement, and (2) an Engagement Job Order executed by an authorized Skanska HR representative. Absent the properly executed documents, Skanska HR shall have no obligation to make payment to the Vendor. Verbal or written communications from any employee of Skanska USA business units shall not be considered binding obligations. All resumes whether unsolicited or solicited shall be considered property of Skanska HR.
Additional Information
Location: Evansville, Indiana, United States

Schedule: Full-time

Employee Status: Regular
Statements
Skanska