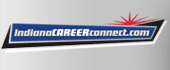 Job Information
Flanders

Foreman, AC/DC New Manufacture

in

Evansville

,

Indiana
This position is responsible for guiding the daily work flow of the DC Motor Repair Department. Position disassembles, inspects, cleans, repairs, tests, and reassembles complex and non-routine electromechanical motors and equipment.
The essential job functions include, but are not limited to:
Direct the daily shop work of the DC Motor Repair Department.
Assist DC Motor Technicians with work.
Ensure tools and equipment are available and in good working condition.
Trains DC Motor Technicians in various department positions.
Assist Coordinator in managing department employees.
The position requirements are:
Three years of experience as a Lead Technician in DC Motor Repair required. Five years' experience preferred.
Thorough understanding of motor winding insulation and the effects of oven temperatures.
Ability to perform basic math functions including addition, subtraction, multiplication, and division, including understanding fractions.
Please attach a resume and include a cover letter describing why you are qualified for this role based on the position requirements described above.
Shift: First
Location: Evansville, IN
Job Type: Internal & External