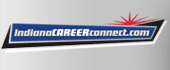 Job Information
Polaris Industries

Godfrey Marine - MIG Welder Plt1

in

Elkhart

,

Indiana
Position Overview
MIG Welder 1 is responsible for knowing how to perform quality welds with the right dimensions using the right parts. The MIG Welder 1 must assemble and weld parts as directed, read prints, and follow directions.
Essential Job Functions
-Knowledge of welding processes and how to MIG weld
-Must be able to perform quality, air-tight welds without leaks
Able to understand and follow the requirements, policies, and guidelines set forth within the Code of Conduct & Employee Handbook expectations.

Must have reliable transportation to get to work.
-Must be able to follow the Company's Safety and Personal Protection Equipment (PPE) guidelines.
Requirements
-Work inside without air conditioning, and in a dusty environment
-Able to stand and walk around all day
-Stooping, kneeling, crouching, crawling, and bending frequently
-Must be able to lift and handle up to 50 pounds of material
-Exposure to weld flash
Other Skills/Abilities
-Ability to be cross trained
PPE Requirements
-Safety glasses
-Gloves
-Welding helmet
-Ear plugs
Equal Opportunity Employer Minorities/Women/Protected Veterans/Disabled
Polaris Industries