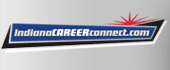 Job Information
Ferguson Enterprises, LLC.

District Industrial Engineer

in

Columbus

,

Ohio
Job Description:
Overview
The District Industrial Engineer is responsible for the labor-management program including continuous process improvement efforts designed to improve productivity and lower operating cost across 3-5 Market Distribution Centers within their district. This role will provide the expertise and leadership in project management to maximize our total performance and operating capability of each functional group within each DC in their district. This person is responsible for insuring DC management within their district is trained and following the best methods. They will support their district in project management related to best practices, technology applications, material handling systems, facility planning, labor management systems, and procedures to ensure that business and project objectives are achieved. This role will have 1 direct report and up to 5 indirect reports.
Primary Duties:
Maintain the Labor management & Engineered Standards Program for their district, this includes the following:

Develops standards for new operations.

Monitors the accuracy of the installed standards on a continuous basis; conduct follow-up studies to verify standards.

Identifies improvements in methods, procedures, equipment, or workflow which increase output or quality.

Collects the data necessary to update the current standards to reflect any changes to an operation.

Holds meetings with supervisors and employees to present changes in procedures, equipment, and/or standards.

Updates the Labor Management System of changes to existing standards or the introduction of new standards.

Maintains complete records of all time studies or other data used to change standards.

Updates existing documentation to reflect changes in procedures, equipment, or standards.

Drives process standardization and improvements within their district's distribution centers to ensure success in meeting its objectives.

Provide project management leadership and is responsible for the development of our labor management systems/projects

Work with local DC management in the discovery of inefficiencies in day-to-day operations and challenges while drawing support for change across the network.

Leads the solution development, cost-benefit analysis, and implementation of distribution improvement opportunities in their DC's.

Supports business development by assisting in developing solutions to support the pursuit of new business by providing operational expertise and systems knowledge.

Researches and maintains knowledge of emerging industry practice

Responsible for Slotting & Zoning for their district DC's to maximize the use of the DC available cubic space by improving storage and picking efficiency leading to lower handling costs.

Responsible for coaching and developing both direct and indirect reports.

Reports directly to District Logistics Manager and indirectly to Senior Industrial Engineer.

Must be able to travel 25-50% of the time. Travel will vary based on projects and performance at each location within the district.
Education and Experience:
Bachelor's Degree required in Industrial Engineering, operations analysis, logistics, supply chain, or related field from an accredited institution.

Minimum 4-5 years' experience as an industrial engineer, operations/business analyst, or consultant.

Proven skills in the management of projects and cross-functional teams

Prior supervisory/leadership experience required.

Proficient in Microsoft Office

Distribution center or fulfillment experience required

Knowledge of Warehouse Management Systems (WMS) required, knowledge of Highjump is a plus.

Knowledge of warehouse design, material handling equipment, and storage media technologies, pick methodology, work measurement, labor management, slotting, and warehouse value-added services (i.e., kitting and customer labeling)
Essential Skills:
Strong analytical and problem-solving skills; ability to break a problem or opportunity down into sub-components; identify root causes and drivers; use creative thinking skills in developing alternative solutions.

Strong communication skills; develop and articulate (written and verbal) data/process analysis, and alternative solutions. Ability to lead others to a consensus and influence change. Capable of collecting, assimilation, and validating relevant business/operating information.

Comfortable working in a team environment, display a customer-focused approach, seeks continuous improvement in serving internal and external customers.

Knowledge of velocity, inventory, and cube analysis.

You will leverage a continuous improvement mindset and experience with Lean/Six Sigma tools to help improve supply chain efficiencies.

Ability to read and interpret documents such as safety rules, operating and maintenance instructions, and procedure manual.

Ability to write routine reports and correspondence.

Ability to apply common sense understanding to carry out instructions furnished in written, oral, or diagram form.
Perks
Ferguson is dedicated to providing meaningful benefits programs and products to our associates and their families—geared toward benefits, wellness, financial protection, and retirement savings.  Ferguson offers a competitive benefits package that includes: medical, dental, vision, retirement savings with company match, paid leave (vacation, sick, personal, and holiday), employee assistance programs, associate discounts, community involvement opportunities, and much more!
-
The Company is an equal opportunity employer as well as a government contractor that shall abide by the requirements of 41 CFR 60-300.5(a), which prohibits discrimination against qualified protected Veterans and the requirements of 41 CFR 60-741.5(A), which prohibits discrimination against qualified individuals on the basis of disability.
Ferguson is a top-rated national wholesale supplier of commercial and residential plumbing supplies. However, our expertise goes far beyond the plumbing industry. We're a diverse distributor with business in multiple industries including waterworks, fire and fabrication, HVAC/R and more. Our customer-first approach has contributed to our growth from a local distributor to a national company with nearly $17-billion in annual sales. With more than 27,000 associates at over 1,400 locations, we take pride in providing world-class products and services to our customers.
Ferguson Enterprises, LLC.